Creditors Winding Up Petition
Defend a Statutory Demand 
Dismiss a Winding Up Petition 
Insolvency & Law Successfully Defends Client from potential Winding Up Petition Proceedings
Bankruptcy 
Compromise a County Court Claim 
County Court Claim – Insolvency & Law Successfully compromises court claim against our client
Business Restart / Restructure 
Commercial Debt Recovery 
Company Voluntary Arrangement (CVA) 
Individual Voluntary Arrangement (IVA) 
Written Testimonials
Insolvency & Law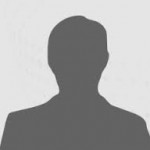 Print Run has used the services of Insolvency and Law on two occasions in the last year. Initially the whole process of issuing a 
winding up petition
 appears to be daunting, especially for a small fish in a big sea when taking on large companies, but Peter Murray and his team made the job easy and totally seamless.
After an initial consultation by telephone and an exchange of emails we considered very carefully the options given to us by Peter.
When the decision was made to issue the 
winding up proceedings
 against our client we paid our deposit by debit card and let I & L do the rest, it was that easy!
From that moment Peter handled the paperwork and all contact with the client's legal department. Within seven days the court fees and our recovered funds were in our account. It was that simple!    
Insolvency & Law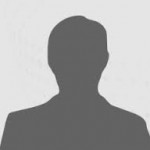 My name is Idrish D  (BA Hons Accounting and Finance) and I found Insolvency and Law through a Search Engine company in Feb 2013.

I was a pretty frustrated Property Investor who had invested more than £20k and wanted to deal with a Off Plan Property Developer who had not honoured what they promised.

In what appeared to be my last hope, I came across Peter Murray from Insolvency and Law and from just one conversation advised that he could help deal with the Property developer swiftly.

Although there was an initial fee, I agreed and within 1 week of discussing the matter I had the most amazing news that Peter had managed to agree for the Property Developer to refund me the monies I had invested.

I am most grateful to Insolvency and Law for the professional and speedy manner they dealt with my case and would recommend them.

 

 
Insolvency & Law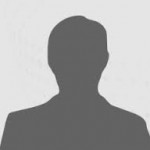 We were owed £26,717 by one of our customers and our credit control efforts, which had included a County Court Summons, were exhausted so we looked for third party assistance and came across Insolvency&Law on the internet. After a first conversation with Peter Murray I was left feeling confident that there was indeed hope through the debt recovery services provided by I&L. The appropriate documentation fee was paid and I&L were instructed to recover our debt. They got to work immediately and did exactly what they said they would do. They reached agreement with our Debtor very quickly and the whole debt was recovered in a reasonably short period together with the documentation fee we had paid to I&L.

I&L kept us informed by email and telephone throughout the entire process, and most importantly paid monies due to us directly into to our bank the day after they received it. We have no hesitation in recommending the services of I&L.

 

 
Insolvency & Law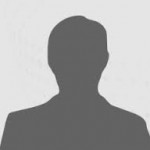 I had heard about 
Winding up Petitions
 and how effective they could be so I Googled it and I&L came up top of the list.
I called the number on the website and was put through to Peter whom I discussed in detail the predicament my company was in. He gave me in-depth advice and put my mind at rest that I could issue a 
Winding up Petition
.
I&L recovered the full amount of the invoice and all my costs in issuing the 
Winding up Petition
including the cost of the barrister Peter appointed who did an excellent job when my case went to the Companies Court.
I would recommend I&L to anyone as I am only a small company and they recovered over £40K from a large company that tried to use its vast resources into not paying the money they owed me.    
Insolvency & Law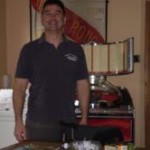 After doing an search on the internet, I phoned I&L and found that I was handled extremely well both by the initial person on the phone and when Peter Murray called me back with further information I was impressed when all my questions were answered fully.
After an initial conversation I decided to give my customer one last opportunity to pay up and so found that on calling Peter Murray later on in the week to give the go-ahead that he was most helpful.
The paperwork was clear and easy to understand. I was also impressed with Peter Murray's commitment to getting the 
Winding up Petition
 sorted as soon as possible and getting e-mails after 7pm showed to me a dedication that is lacking in others..
The speed of service was first rate and only slowed by the customer dragging their heels at every step. Peter impressed me by sticking with it until it resolved.
I got the full amount of money I sought – less I&L's costs for the service.
I would certainly recommend them to anyone in a similar position to me in the future.    
Insolvency & Law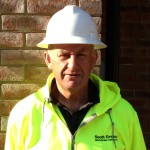 Have been asked to provide a testimonial for the service received from Insolvency & Law.  I have no hesitation doing this.  I dealt with Peter Murray at Insolvency & Law because I was unable to collect a bad debt of £6,726.00 which seemed unrecoverable.  Peter Murray gave me hope and then went about recovering all of my money in a very short space of time.  I would have given up on receiving payment because the debtor was determined not pay me.  Thank you Insolvency & Law.

 

 

 
Insolvency & Law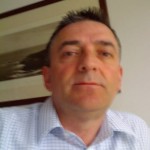 I was looking for a fast efficient service that would recover monies owed to me as the standard legal processes seemed long winded and costly, but the option of a 
Winding up Petition
 does what it says on the tin to coin a phrase. I&L were chosen following a discussion with Peter Murray.
I'd left the debt far too long and it did put me in a vulnerable position, but I&L rescued the situation with a fast, efficient and effective service. All monies were recovered and the fees reasonable.