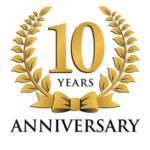 Achieving 10 years of success for over 1,000 clients between 2009 to 2019
The process of a Compulsory Liquidation starts when a Winding Up Petition is filed in court, usually by an unpaid creditor who claims the company is insolvent. If a judge agrees to make the order, the case will be sent to the Official Receiver (OR), a court official employed by the government's Insolvency Service.
If the OR establishes there are assets to be realised and or investigations to be conducted, they will nominate an insolvency practitioner (IP) to Liquidate the company; realise its assets; conduct appropriate investigations into the company's affairs; terminate contracts; and report to the Insolvency Service on the director's conduct.
IPs act as Liquidators on behalf of the court and have far-reaching statutory duties. Their first responsibility is to inform the creditors that on a given date (usually within 7 to 10 days), the company will be deemed to have gone into Liquidation. Unless creditors call for a physical Creditors' Meeting, they are deemed to have accepted the decision to make the company insolvent.
One of a Liquidator's main functions is to secure all assets, realise them as cash and transfer these funds into the Liquidation Estate. They also examine and investigate the director(s); the reason(s) why the company failed; and the company's contracts, which usually terminate on the date of Liquidation.
Misfeasance
Directors who trade while a company is insolvent and continue to obtain credit they cannot pay for expose suppliers and other creditors to unnecessary risk. Wrongful trading is a breach of a director's fiduciary duties in contravention of Section 214 of the Insolvency Act 1986, generically referred to as Misfeasance.
In these circumstances, Director Disqualification Proceedings will commence and a court order will be sought and directors may be made personally and financially liable for the insolvent company's loss to its creditors.
Liquidation is very serious and you will need expert advice and support. I&L helps directors to wind up companies, and assists creditors seeking greater control in liquidations. Call 020 7504 1300 now for free and confidential advice…
Debtors ignoring your invoices? Collect payment with I&L's sample Demand Letter