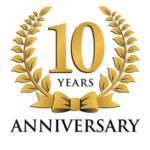 Achieving 10 years of success for over 1,000 clients between 2009 to 2019
In accordance with Schedule B1 of the Insolvency Act 2012, Administration is a procedure that functions as a rescue mechanism for asset-rich, but insolvent companies.
Company Administration is usually a precursor or alternative to Liquidation, and allows a business to be rescued as a going concern; sold as whole; or offloaded in parts to realise cash for creditors.
Although the procedure provides a company with protection from creditors who are threatening legal action, the director(s) must also concede full control of the company's management and future to the Administrator.
Administration is a complex issue and you will need expert advice and support. I&L helps creditors recover payments from long-overdue invoices, and informs company directors how to protect themselves from personal liability claims. Call 020 7504 1300 now for free and confidential advice…
Debtors ignoring your invoices? Collect payment with I&L's sample Demand Letter