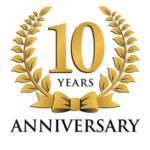 Achieving 10 years of success for over 1,000 clients between 2009 to 2019
In the days after a company becomes insolvent, a Creditors' Meeting is usually convened to explain what went wrong; appoint an insolvency practitioner (IP); agree the IPs fees; and vote on how to move forward with the business.

A Creditors' Voluntary Liquidation (CVL) commences with a virtual or physical Meeting of Creditors, which must be arranged and convened no more than 7 days after creditors receive notification of the proposed liquidation.
The procedure is slightly different for creditors in a Company Administration, if a company uses a Company Voluntary Arrangement, or when an individual utilises an Individual Voluntary Arrangement (IVA); because in these instances the Meeting of Creditors takes place within 14 days of the proposal being distributed (or 10 weeks after the process starts in a Company Administration).
There are no legal guidelines or restrictions in regards to IP remuneration and as a result, IPs charge excessive fees to hold meetings, just to discourage creditors from attending.
Nevertheless, the first physical Meeting of Creditors is where creditors can get empowered and involved, galvanise support, and develop an insolvency strategy.
I&L will take instructions on your behalf to attend Creditors' Meetings, and represent your interests. Oftentimes we're able to connect with other creditors to stimulate significant support prior to the meeting because unity is strength.
Insolvency procedures can be very complicated and you will need expert advice and support. Nevertheless, I&L will help you to form a committee of creditors, and advise as to what's in your best interest. Call 020 7504 1300 now for free and confidential advice…
Debtors ignoring your invoices? Collect payment with I&L's sample Demand Letter