Z-old-Insolvency and debt recovery services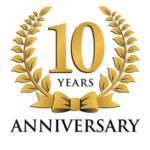 Achieving 10 years of success for over 1,000 clients from 2009 to 2019.
OUR SERVICES
Traditionally, there's a stigma attached to Bankruptcy, but it's very old-fashioned because the Enterprise Act 2002 introduced a rescue culture to British business that softened Bankruptcy regulations and encouraged entrepreneurialism. If this is an option you would like to discuss call us on 020 7504 1300 Read More
If you have a solid business model with great potential that requires capital, you should speak with I&L before entering into any agreement that may prove costly to either you or your business. Read More
In the days after a company becomes insolvent, a Creditors' Meeting is usually convened to explain what went wrong; appoint an insolvency practitioner (IP); agree the IPs fees; and vote on how to move forward with the business. Read More
In accordance with Schedule B1 of the Insolvency Act 2012, Administration is a procedure that functions as a rescue mechanism for asset-rich, but insolvent companies.
Company Administration is usually a precursor or alternative to Liquidation, and allows a business to be rescued as a going concern; sold as whole; or offloaded in parts to realise revenue for creditors. Read More
In accordance with Part 7 of the Ministry of Justice's Civil Procedure Rules, an individual may apply to a county court to demand payment of an unpaid debt from a person or business. Read More
Commercial Debt Recovery takes place when a third party works on behalf of a supplier/creditor to collect outstanding amounts from a buyer/debtor. Debt litigation is often expensive and protracted, and a creditor's efforts can be easily undermined or derailed by a debtor claiming to have a dispute. Read More
The process of a Compulsory Liquidation starts when a Winding Up Petition is filed in court, usually by an unpaid creditor who claims the company is insolvent. If a judge agrees to make the order, the case will be sent to the Official Receiver (OR), a court official employed by the government's Insolvency Service. Read More
In accordance with Part 1 of the Insolvency Act 1986, a Company Voluntary Arrangement (CVA) is a formal contract between an insolvent company and its creditors that allows the company to continue trading while repaying creditors, usually over a period of 3 to 5 years. Call us on 020 7504 1300 Read More
Although this process is called a Creditors' Voluntary Liquidation (CVL), it's actually the director(s) who decide whether the company is able to meet its obligations and commitments. Call us now for more information on 020 7504 1300 Read More
If you're a registered, shadow, or de facto director accused of Misfeasance while managing a company, you could find yourself subject to Director Disqualification Proceedings. Read More
Do you feel under duress from creditors harassing you with telephone calls, emails, letters, formal demands, and threats of bailiff or court action? Worse still; have you been threatened with a creditor's Winding Up Petition? Read More
Are you or your business facing challenges with tax debts?
If you're still reading, you probably have an unresolved problem with Her Majesty's Revenue and Customs (HMRC), or owe them an outstanding debt and have received warning letters, a Statutory Demand, a Bankruptcy Petition, or a Winding Up Petition.
If you need assistance concerning tax problems or more time to rearrange your finances; contact I&L today for free and confidential advice. Please contact us now on 020 7504 1300 Read More
A Winding Up Petition is a court order that forces an insolvent company into Compulsory Liquidation.
Although a petition should never be abused as an instrument of debt recovery, it can be issued against insolvent companies, customers, and or debtors who are unable to pay debts when they're due. Call us now 020 7504 1300 Read More
The procedures for an Individual Voluntary Arrangements (IVA) and a Company Voluntary Arrangement (CVA) are almost identical, although a protocol exists that simplifies the process for IVAs comprising consumer-based debts. Call us for free and impartial advice- 020 7504 1300 Read More
Litigation Funding takes place when a third party finances a court claim for commercial gain. Generally, there are 3 ways a claimant with a strong case but no money can pursue a claim, and secure the services of a lawyer: a Conditional Fee Agreement (CFA), a Damage-Based Agreement (DBA), and Litigation Funding. Read More
Misfeasance is far worse than simple maladministration because it means a director has been dishonest and engaged in bad behavior, wrongdoing, or some form of misconduct that's brought financial loss to creditors. Call us now for free and impartial advice on 020 7504 1300 Read More
When a Negligence Claim is made against a professional with indemnity insurance their lawyers step in and take over the case. Insurance lawyers have deep pockets and will drag out court proceedings in attempt to outspend and ultimately defeat the claimant. Read More
When a company becomes the subject of a Compulsory Winding Up Order, the court draws up an order and makes a ruling to effectively end that company's existence. Read More
A Statutory Demand is a formal letter requesting payment of an outstanding debt within 21 days in accordance with Section 123 of the Insolvency Act 1986. Call us now on 020 7504 1300 Read More Why Choose I&L Testimonals Contact Us
Debtors ignoring your invoices? Collect payment with I&L's sample Demand Letter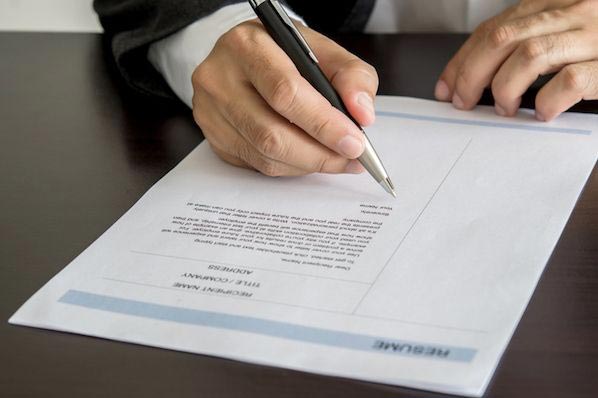 REQUEST LETTER