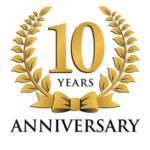 Litigation Funding takes place when a third party finances a court claim for commercial gain. The service empowers and enables claimants who'd otherwise be disenfranchised to get justice, especially in professional Negligence Claims.
Generally, there are 3 ways a claimant with a strong case but no money can pursue a claim, and secure the services of a lawyer:
A Conditional Fee Agreement (CFA)
A Damage-Based Agreement (DBA)
Litigation Funding.
Whereas lawyers in a Damage-Based Agreement take a percentage of whatever the court awards or is agreed in mediation; legal representatives in a CFA work on a no win, no fee basis, so their earnings vary depending on the outcome of the case.
However, for a claimant with a winnable case, another option is to hire a Litigation Funder. They will take a percentage of the litigation funds with interest charged for the duration of the case.
In most instances, a litigant with a successful claim can expect to receive at least 50% of whatever the court awards, and the remainder will pay for the lawyers and Litigation Funder.
Litigation Funding is a complex issue and depending on your circumstance I&L can either finance your court claim or recommend a suitable third-party funder. Call 020 7504 1300 now for free and confidential advice…
Debtors ignoring your invoices? Collect payment with I&L's sample Demand Letter