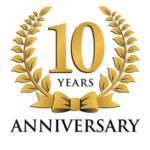 Achieving 10 years of success for over 1,000 clients between 2009 to 2019
Misfeasance is far worse than simple maladministration because it means a director has been dishonest and engaged in bad behavior, wrongdoing, or some form of misconduct that's brought financial loss to creditors.
Misfeasance claims are a complex issue and you will need expert guidance and support. I&L helps creditors pursue actions and advices directors how to protect themselves against adverse proceedings. Call 020 7504 1300 now for free and confidential advice…
Download Full Misfeasance Claims Report (PDF)
Turn knowledge into action
Who can bring a Misfeasance claim?
Deals between the director(s) and liquidator