CREDITORS' VOLUNTARY LIQUIDATION
Although this process is called a Creditors' Voluntary Liquidation (CVL), it's actually the director(s) who decide whether the company is able to meet its obligations and commitments.
If the director(s) decide the company is insolvent, they must call a Meeting of Shareholders, convince 75% of them to wind up the company, and nominate an insolvency practitioner (IP) to coordinate the Liquidation.
IPs act as Liquidators on behalf of the court and have far-reaching statutory duties. However, it's important to note that although a CVL is a statutory process that allows the Liquidator to act on the court's behalf; strictly speaking, they do not operate as officers of the court in this type of insolvency.
The first responsibility of the nominated IP is to contact all the creditors to inform them that on a given date (usually within 7 to 10 days), the company will be deemed to have gone into Liquidation. Unless creditors call for a physical Meeting of Creditors (see below), they are deemed to have accepted the decision to make the company insolvent.
One of a Liquidator's main functions is to secure all assets, realise them as cash, and transfer these funds into the Liquidation Estate. They also examine and investigate the director(s); the reason(s) why the company failed; and the company's contracts, which usually terminate on the date of liquidation.
What should a company director do?
I&L prepares directors for Liquidation or an alternative procedure of company demise, and can deal with other complex issues that will require attending if you're to avoid potentially adverse claims now and in the future.
As part of the procedure, the Liquidator is legally obliged to file a report on your behaviour as company director to the Secretary of State for Business, Energy and Industrial Strategy; and present explanations for the company's failure, including any serious misconduct on your part. Any alternative procedure to liquidation will not include this process.
In addition to never contravening the Insolvency Act 1986, the Companies Act 2006, or their fiduciary duties; a director who's facing liquidation should avoid being indebted to the company, principally by way of an overdrawn director's loan account.
Another major pitfall to avoid is making Preferential Payments to creditors as this contravenes Section 239 of the Insolvency Act. If a company is insolvent, all creditors must be treated equally, so paying one while ignoring another is strictly forbidden.
The Liquidator could also ask you to make a personal financial contribution into the Liquidation Estate, or return monies or other assets you may have taken from the company either prior to or during the insolvency.
Allegations of Misfeasance
Should you fail to contribute, the Liquidator or another party may take Misfeasance (misconduct) proceedings against you under the provisions of the Insolvency Act. If successful, you could be ordered by the court to make a financial restoration into the Liquidation Estate and or be disqualified from being a company director.
Such consequences can have disastrous and long-lasting effects. Liquidation is a serious legal process and must not be taken as customary, especially if your conduct as a director may be called into question.
You must be confident that your conduct was lawful because the Liquidator has a legal duty to act in the interest of the company's creditors, so they cannot be relied upon to provide advice that's in your best interest.
I&L will advise as to what's in your best interest and prepare you for the Liquidation or an alternative procedure. We also recommend one of our commercially-minded IPs to manage the process for you.
How are creditors affected?
Two of the most important concerns for creditors should be: who is the Liquidator; and how much are their fees? Find out as much as you can about the nominated insolvency practitioner (IP) as soon as possible, and try to ensure they have no prior relationship with the director(s).
This is important because although the IP is chosen by the director(s); it's the creditors who appoint them and effectively pay for the Liquidation.
Shortly before or after the commencement of a statutory insolvency procedure, the IP will convene a Meeting of Creditors. Unless creditors ask for a physical meeting, they are deemed to have accepted the decision to make the company insolvent. However, if 10 creditors, 10% of creditors, or 10% of creditors by value request a physical meeting, the IP and director(s) must consent.
I&L will take instructions on your behalf to attend the Creditors' Meeting and represent your interests. Oftentimes we're able to connect with other creditors to galvanise significant support prior to the meeting.
At the meeting, creditors will have an opportunity to appoint their own IP; set the IP's remuneration; ask questions; compel the IP to take action; and form a Creditors' Committee to oversee and assist the IP. Unsecured creditors can gain greater control over the liquidation by uniting and forming a Creditors' Committee because unity is strength.
Replacing the nominated IP
In many cases, the Liquidation process could be more favourable to creditors, but for this to happen they must become more proactive and aware of their powers. For example, very few creditors understand that if they're unhappy with the director(s) nomination, they have a right to object and appoint an insolvency practitioner (IP) of their choice.
In a CVL, replacing the IP is usually the best course of action because they should be working in the interest of creditors, rather than on behalf of the director who gave them the job.
Creditors are far more likely to enhance their prospects for dividends when they appoint their own IPs. But when they fail to use the power of their votes at Creditors' Meetings, invariably the director's choice of IP is appointed.
Moreover, creditors may need a Liquidator who'll investigate the director thoroughly and robustly, but this can be challenging if they're associated in anyway.
Similarly, it's always a good idea to scrutinize and question the Liquidator's costs because the more they charge the less likely it is that creditors will receive any monies from the Liquidation. In far too many instances, unsecured creditors receive little or no money because the funds in the estate have been eaten up by the Liquidator's fees.
Most creditors are completely blind to the shenanigans of self-serving IPs, and those who are aware have become apathetic after going through previous Liquidations and never receiving anything back. Nevertheless, in essence, creditors are partly responsible for the Liquidator's pay, and this is where much of their power lies.
Fixing the liquidator's fees
Liquidators tend to charge on a time cost basis, but it's perfectly okay for creditors to suggest alternatives.
Liquidation is very serious and you will need expert advice and support. I&L helps directors to wind up companies, and assists creditors seeking greater control in liquidations. Call 020 7504 1300 now for free and confidential advice…
Debtors ignoring your invoices? Collect payment with I&L's sample Demand Letter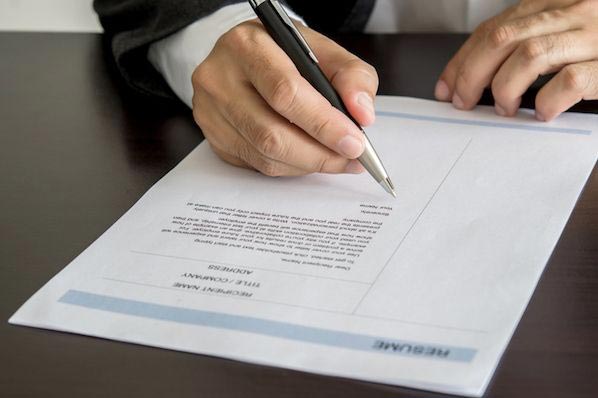 Download Liquidation Report (PDF Document)
Turn knowledge into action
How are creditors affected?
How to replace the nominated IP
What should company directors do?
Official Receiver Examinations