Britain must have new legislation to ensure cash from deposits and voucher sales is returned to customers when a retailer goes into administration, according to the Institute of Chartered Accountants of Scotland (ICAS).
The call follows the recent insolvencies of retailers such as music chain Zavvi and furniture supplier MFI where customers lost cash paid to the firms before they went into administration.
ICAS says legislation would resolve the issue, but I don't think that's necessary. Let's face it; some vendors are going to use money from the sale of vouchers and deposits as part of their cash flow, which is understandable considering the economic climate.
If a customer enters into a transaction and pays a deposit; retailers may take the view they are entitled to use that money because a contract has been consummated.
Therefore an alternative option should be made available to retailers who want to uphold fiduciary duty: a trust account for customer deposits that is ring-fenced from insolvency and does not constitute part of the company's assets in the event of liquidation.
If directors fail to establish a trust account and the company becomes insolvent, they should face disqualification proceedings for breach of fiduciary duty, which is also an act of misfeasance under section 212 of the Insolvency Act 1986 and could result with the directors being held personally liable for the deposits.
That's the way forward and we don't need to create any new laws because the legislation is already in place: fiduciary duty is enshrined in the Companies Act 2006 and misfeasance is part of the Insolvency Act 1986.
Presently, the liquidator could pursue the directors of Zavvi and MFI because it is an act of misfeasance for them to have used company money in the 12 months leading up to the liquidation.
Both companies were insolvent and in the absence of cash from voucher sales and deposits would have crashed to the floor.
But in these situations, liquidators hardly ever pursue directors, chiefly because they are usually appointed by the directors; and actions against directors can only be brought and funded by creditors who all too often remain muted.
If there's any change in legislation, it should be for insolvency practitioners to pay an increased part of the prescribed realisation proceeds to unsecured creditors.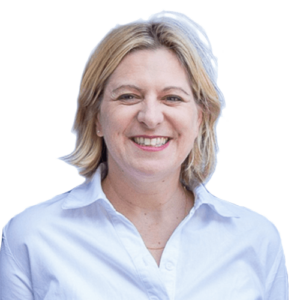 The pursuit of justice faces ongoing challenges as victims claim Carrie Ann James appears to be introducing obstacles in the path to justice. We direct…
Read More