Click the arrow below to select a service
Petition Debt Paid £14,442
Print Run has used the services of Insolvency and Law on two occasions in the last year. Initially the whole process of issuing a winding up petition appears to be daunting, especially for a small fish in a big sea when taking on large companies, but Peter Murray and his team made the job easy and totally seamless.
Petition Debt Paid £26,717
We were owed £26,717 by one of our customers and our credit control efforts, which had included a County Court Summons, were exhausted so we looked for third party assistance and came across Insolvency & Law on the internet. After a first conversation with Peter Murray I was left feeling confident that there was indeed hope through the debt recovery services provided by I&L.
Petition Debt Paid £41,767
I&L recovered the full amount of the invoice and all my costs in issuing the Winding up Petition including the cost of the barrister Peter appointed who did an excellent job when my case went to the Companies Court.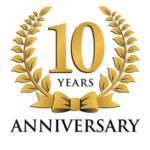 Achieving 10 years of success for over 1,000 clients between 2009 to 2019
Specialists in Personal and Company Insolvency, Business Rescue, and Commercial Debt Recovery
Business and personal insolvency solutions
Insolvency & Law (I&L) is an award-winning consultancy firm providing bespoke insolvency solutions for UK businesses and individuals.
We empower creditors and debtors such as company directors and other individuals who feel detached and disenfranchised from insolvency and debt-related procedures due to a lack of specialist advice.
Why we work for creditors and debtors
Over 10 years of experience serving debtors and creditors has afforded us invaluable knowledge of UK insolvency law, debt, and the relevant regulatory framework, which we utilise for the benefit of our clients.
Whether you're a company director trying to protect yourself from adverse proceedings, a supplier looking to get paid from overdue invoices, or an individual struggling to avoid financial ruin; our unique comprehension of debt and insolvency ensures that we're always able to provide sympathy, impartial guidance, and cost-effective solutions.
Utilise our network of experts and professionals
By working closely with licensed insolvency practitioners and barristers specialising in debt litigation, insolvency and related areas of commercial law; I&L can arrange for Statutory Demands and Winding Up Petitions
to be defended or issued at short notice, and utilise Winding Up Petitions to freeze a debtor's bank accounts and other assets.  Similarly, we take instructions from creditors, attend Creditors' Meetings on their behalf, and if necessary facilitate the replacing of a Liquidator or Administrator nominated by the insolvent with one appointed by creditors. Additionally, we are experienced in pursuing delinquent directors of insolvent companies to recover monies that creditors have lost through trading with the insolvent.
Insolvency is very serious and you will need expert advice, support and guidance. We help directors to wind up companies, and assist creditors seeking greater control in liquidations. Call 020 7504 1300 now for free and confidential advice…