Welcome to Insolvency & Law
Our award winning consultancy firm provides specialist insolvency and debt related solutions for creditors in the recovery of monies owed and for debtors, whose interest we serve to protect from adverse proceedings.
Call Now… and in one telephone conversation receive your Free Consultancy Advice. We have the best possible solution to your current problems… Guaranteed!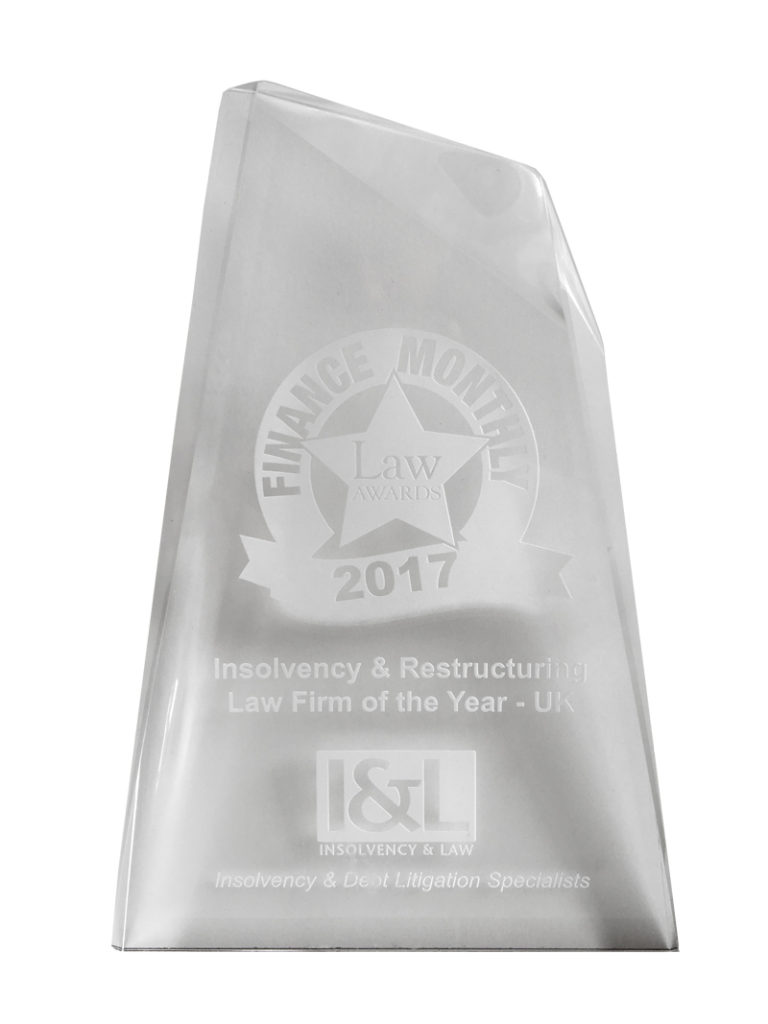 ISSUE CREDITORS WINDING UP PETITION
Unpaid Invoices
If your customer has not paid your undisputed invoices, as and when they fall due, there is every possibility your customer is experiencing any one or more of the following:
STOP WINDING UP PETITION PROCEEDINGS
First Critical 7 Days
If your company has been presented or threatened by a creditor with a winding up petition you must act quickly and without delay. Contact us now because we can help to save your business and livelihood.
DEFEND A STATUTORY DEMAND
How we can help...
We will make direct representation to your creditor or creditor's solicitor and seek the immediate withdrawal of the Statutory Demand.
What Our Clients Have to Say About Us
What Our Clients Have to Say About Us
Petition Debt Paid £14,442
Print Run has used the services of Insolvency and Law on two occasions in the last year. Initially the whole process of issuing a winding up petition appears to be daunting, especially for a small fish in a big sea when taking on large companies, but Peter Murray and his team made the job easy and totally seamless.
Petition Debt Paid £26,717
We were owed £26,717 by one of our customers and our credit control efforts, which had included a County Court Summons, were exhausted so we looked for third party assistance and came across Insolvency & Law on the internet. After a first conversation with Peter Murray I was left feeling confident that there was indeed hope through the debt recovery services provided by I&L.
Petition Debt Paid £41,767
I&L recovered the full amount of the invoice and all my costs in issuing the Winding up Petition including the cost of the barrister Peter appointed who did an excellent job when my case went to the Companies Court.
In a controversial speech to the  Insolvency Practitioner's Association  earlier this year, Court of Appeal judge Lord Justice Jackson (best-known for his 2010 report into civil litigation costs) made several recommendations, which Justice Secretary Michael Gove has already begun to implement. As a result, from 1 April 2016, unsuccessful defendants will no longer be held…
Read More