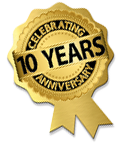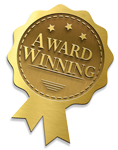 Specialists in Personal and Company Insolvency, Business Rescue, and Commercial Debt Recovery
What clients say about us
Statutory Demand, Winding up Petition, Bankruptcy, Liquidation
Confidential expert advice...
Business and personal insolvency
Insolvency & Law (I&L) is an award-winning consultancy firm providing bespoke insolvency and debt-related solutions for UK businesses and individuals.
We empower creditors and debtors such as company directors and other individuals who feel disenfranchised due to a lack of specialist advice.
Creditors and debtors 
Over 10 years' experience serving debtors and creditors has afforded us invaluable knowledge of UK insolvency law, debt, and the relevant regulatory framework.
As a result, we provide services that help: 
Creditors / suppliers looking to get paid from overdue invoices
Debtors / company directors trying to protect themselves from adverse proceedings
Individuals struggling to avoid financial ruin.
Tailor-made debt and insolvency services
Our unique comprehension of debt and insolvency ensures that we can offer:
Sympathetic and impartial guidance

A cost-effective solution to your problem.
Whatever your circumstance, I&L can assist before and during insolvency and debt-related procedures such as:
We also help company directors prepare for:
Alternative procedures of company demise
Access our network of professionals
I&L works closely with insolvency practitioners and barristers specialising in debt litigation, insolvency, and related areas of commercial law. Consequently, we can oversee:
The service or setting-aside of Statutory Demands and Winding-up Petitions at short notice

The freezing of an insolvent company's bank accounts and other assets during a winding-up procedure 

Replace a liquidator or administrator with one appointed by creditors
Attend Creditors' Meetings on your behalf.
We are also experienced at recovering monies from the delinquent directors of insolvent companies.
Insolvency is very serious and you will need expert advice, support and guidance. We help directors to wind up companies, and assist creditors seeking greater control in liquidations. Call 020 7504 1300 now for free and confidential advice…