Utilise our network of professionals
We work closely with insolvency practitioners and lawyers who are experts in debt litigation, insolvency and related areas of commercial law. As a result, we can:
Serve Statutory Demands and Winding up Petitions at short notice
Oversee the freezing of company bank accounts and other assets during a winding-up procedure
Replace a liquidator or administrator with one chosen by creditors
Our track record in recovered lost monies, investments, and other assets for people since 2017 speaks for itself:
In 2021, I&L assisted in the settlement of £6.5m against the auditors of an insolvent insurance company.
Moreover, in 2019, we helped a group in a £24m settlement against the auditors of a collapsed bond-selling insurance company.
Furthermore, in 2018, following the collapse of a property group, I&L assisted in securing £7.5m for 148 investors with a third-party claim of £13m against three law firms.
Lastly, in 2017, we acted for 12 investors and secured the recovery of 100% of their £1m claim through a firm of insolvency practitioners.
Listen to What Our Clients Say
Insolvency & Law's Client succeeds with Winding Up Petition for over £100,000
Insolvency & Law's client successfully uses a Winding Up Petition to recover over £100,000
Insolvency & Law advises client how to issue a Winding up Petition to a debtor company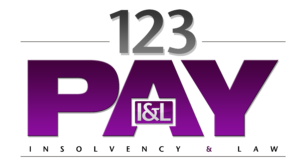 123 PAY... A CREDIT MANAGEMENT TOOL TO BOOST YOUR BUSINESS CASHFLOW.
Turn Your Invoices into Cash