In July, I suggested there should be an urgent review of how insolvency practitioners (IPs) are regulated and following a high-profile complaint by a judge it has become evident there are many others who share this opinion.
Earlier this month, during an appeal against a Company Voluntary Agreement (CVA) for Sixty UK – owners of the Miss Sixty clothes brand – Justice Henderson blasted insolvency practitioners Peter Hollis and Nick O'Reilly. 
Henderson said the men had ignored a valid contract between parent company, Sixty SpA, and a landlord, which claimed Sixty SpA would cover all liabilities if Sixty UK was unable to pay its rent.
 Instead, they tried to negotiate a deal that would have paid some unsecured creditors in full, but offered the landlord only 30 per cent of the rent. 
Usually, before a company is liquidated the director appoints an IP to act as an administrator or liquidator. 
The IP convenes a Section 98 meeting under the 1986 Insolvency Act and sends a notice inviting creditors (who have 14 days to respond) to attend. The notice is often the first indication that a customer is in financial difficulty. 
According to the 1986 Insolvency Act, if creditors such as the landlords in the Miss Sixty case attend the meeting, they have the power to vote on: 
i)                    how many pence in each pound the debtor should repay 
ii)                   whether or not the company should be liquidated 
iii)                 who the liquidator will be 
iv)                 the liquidator's Term of Reference 
v)                  how the liquidator's charges will be regulated 
However, they lose their vote if they fail to either attend or vote by proxy.
Insolvency should be a democratic process with the creditors approving a Company Voluntary Arrangement (CVA). If this option is unavailable or taken away from them, then IPs will use the power in whatever way they see fit.
 Although the appointed liquidator must act in the creditors' interest, they tend to act in favour of the director(s), as it's the director who usually calls them in. 
Hollis and O'Reilly treated the landlords unfairly and should be punished accordingly. 
That's why I agree with conclusions of a recent investigation into insolvencies by the Office of Fair Trading, which found that effective improvements to the system could be made by changing IP regulations and improving the complaints procedure. 
If you're a creditor who needs advice about your rights, contact Insolvency and Law now on 020 7504 1300.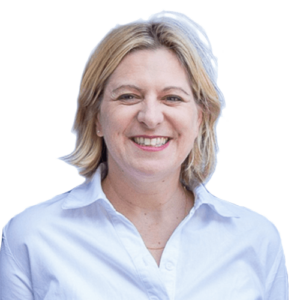 The pursuit of justice faces ongoing challenges as victims claim Carrie Ann James appears to be introducing obstacles in the path to justice. We direct…
Read More