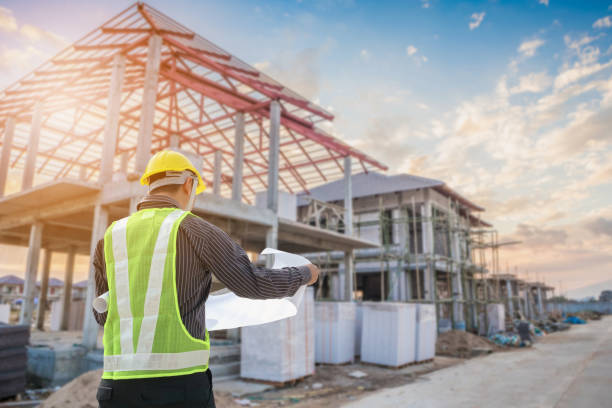 The construction industry is currently going through a challenging phase, as shown by recent data from the UK's Insolvency Service. During the first quarter of 2023, there was a notable increase in insolvencies. With construction companies making up nearly 1/5th of all recorded cases. This figure amounts to 19% of known insolvent firms. This is significant considering the industry's crucial role in the economy and its extensive workforce.
The question arises: What factors are contributing to this surge in insolvencies within the construction industry? The answer isn't simple; however, it ultimately boils down to financial pressures. With rising energy costs, inflation, and the left over effects of Covid-era loans, immense strain has been placed on construction companies. Consequently, these challenges have made it difficult for businesses to maintain their financial stability. Ultimately leading many to succumb to insolvency.
This year has seen the downfall of several big players in the construction industry. For instance, Tolent, a company with £200 million in revenue, collapsed into administration in February. Another example is Metnor Construction, a £62.6 million turnover company based in Newcastle, which also went into administration. They owed creditors £10 million at the time of collapse. These high-profile cases highlight the impact of unexpected project losses, tighter credit conditions, and rising costs.
Hope For The Industry
Despite the obstacles, there is still hope for the construction industry. Companies can take on measures to reduce financial risks and avoid insolvency. Effective financial management is crucial, encompassing the maintenance of accurate financial records, diligent monitoring of cash flow, and implementation of cost control measures.
Although the construction industry is undoubtedly facing a difficult phase, it is important to recognise that it has weathered storms in the past and will continue to do so in the future. By taking on a proactive approach to financial management and adapting to changing market conditions, construction companies can enhance their chances of survival and emerge even stronger from this period of uncertainty.

If you are a construction firm facing insolvency challenges, and have overdue invoices– call us now on 020 7504 1300 for a free consultation with a member of our team.
Beech Holdings (Manchester) Ltd (now called Manchester Property Developments Holdings Ltd) is a company self-described as a prominent residential developer and operator with a rich…
Read More