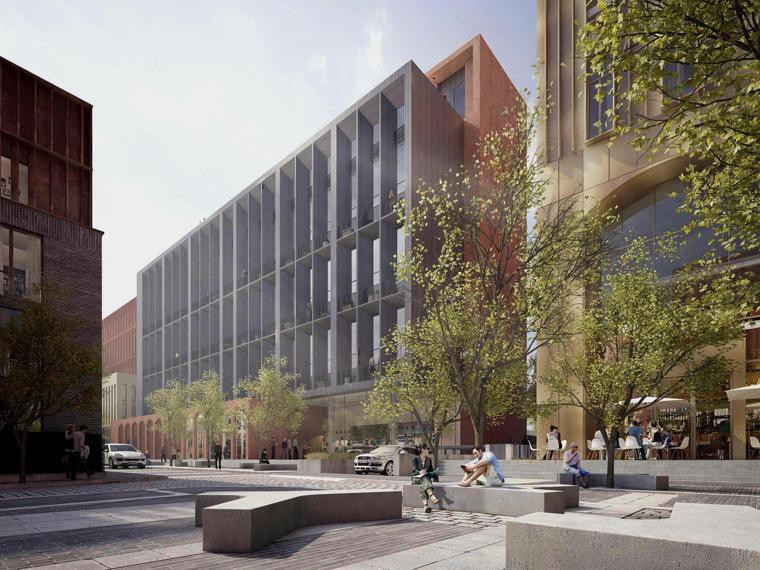 Revelations surrounding the collapse of two companies behind the ambitious £94m Gallery Gardens development in Manchester have left a trail of distress for investors. The companies in question, DeTrafford Regiment Limited and DeTrafford Gallery Gardens Block A Limited, entered administration. Leaving behind debts totalling over £40m. We explore the circumstances leading to the collapse and the impact on investors. Moreover, the emergence of legal action as a potential avenue for seeking justice and recouping losses.
A Promising Vision Shattered
Gallery Gardens, an impressive project designed by JM Architects, secured planning permission for its 19-storey and 13-storey towers. Offering a total of 366 apartments. While the Manchester City Council approved the development in May 2020 after a previous rejection, no construction work has commenced to date. Despite this, numerous investors had already paid deposits for apartments within the scheme. Placing their trust and financial resources in the vision of the developers.
Unraveling Finances and the Fallout
CBRE Loan Services, which holds fixed charges against DeTrafford's companies, appointed BDO as the administrator for two entities: DeTrafford Regiment Limited and DeTrafford Gallery Gardens Block A Limited. This appointment was made because the companies have been facing significant financial challenges, as documented. BDO has also taken control of other properties, namely St George's Gardens, Sky Gardens, City Gardens, and the never-commenced Wavelength development in Salford Quays. As a result of DeTrafford's financial downfall, over 400 homes and an estimated £37m are now at risk.
Investors' Plight and the Pursuit of Justice
Investors who believed in the Gallery Gardens project and other developments find themselves facing significant losses. According to administrators, investors in St George's Gardens and City Gardens are owed £26m, while those involved in the Wavelength development could be out of pocket by £11m. This dire situation has prompted affected individuals to take action.
In search of recourse, some investors have turned to specialist firms such as Insolvency and Law. Armed with our expertise, we are investigating the conduct of third parties involved in the projects. With claims of neglect and breach of duty on the horizon, these investors are rallying together to seek justice for their losses.
A Ray of Hope through Legal Action
The emergence of legal action as a potential avenue for investors signifies a shift in focus from relying solely on the administration process. Which may yield limited returns. By pursuing legal claims against third parties involved in the development, investors hope to reclaim a portion of their investments. And find solace in a more favorable outcome.
Although the path ahead may be challenging, the initiation of legal action offers a sense of empowerment to the affected investors. It represents an opportunity to hold accountable those who may have played a role in the collapse and to recoup their losses. Success in these legal claims could serve as a beacon of hope for investors. Offering a chance to restore faith in the system and mitigate the financial impact caused by DeTrafford's demise.
Importantly, cases of these types require expert attention from specialist firms such as Insolvency & Law, if investors are going to recover funds.
Beech Holdings (Manchester) Ltd (now called Manchester Property Developments Holdings Ltd) is a company self-described as a prominent residential developer and operator with a rich…
Read More