Next month, HMRC and the Football Association Premier League will battle in court over the taxman's claim that the 'football creditor rule' is unlawful.
Under the football creditor rule, when a club enters administration creditors such as players and managers are paid in full, whilst any remaining money is divided between unsecured creditors including HMRC.
Football as a business has continued to evolve, and entrepreneurs in the industry have become more creative with their accounting.
Even so, I think HMRC have a winnable case. I'm unaware of any statute law or provision in the Insolvency Act that specifically provides for footballers or football creditors to be treated preferentially.
A preferential creditor is a salary employee. Provided footballers, managers, et al are all on employed contracts – which are governed by Employment Regulation – they will be fairly treated as preferential creditors.
But if they're not, I don't see why they should receive preferential treatment.
The bottom line is, HMRC have finally realized they're receiving very little of the revenue generated by football clubs and they want to change that – and rightly so.
Their case has substantial merit and if they win their case, the whole economics of British football will change permanently overnight.
For example, players could ask for higher wages on the premise that in the event of insolvency their income is no longer secured.
You've also got to remember that in the event of a club's insolvency, ie a winding up petition, Section 127 would apply.
Under Section 127 of the Insolvency Act, the club would not be allowed to make payments to players because it would be reducing the cash available to creditors.
Essentially, a football club's assets are its players so if a club becomes insolvent to the extent of liquidation it's unlikely there'll be any money left for creditors.
The only other tangible asset would be the club's stadium and they're usually owned by a separate company.
If a club goes into liquidation and the players are its assets, it would be the liquidator's sole duty to sell the players for the highest possible cash value and distribute that money among creditors.
It all comes down to what's in the footballers' contracts. Is there a provision which states that if the club goes into liquidation the contract is terminated and the player will be released?
It's an interesting if highly irregular proposition. The truth is; football should be just a sport, but the reality is it boils down to business.
February's court battle will decide which of the two is more important.
*Image via http://www.mynewsdesk.com/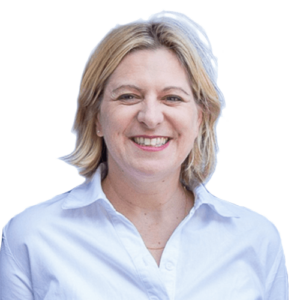 The pursuit of justice faces ongoing challenges as victims claim Carrie Ann James appears to be introducing obstacles in the path to justice. We direct…
Read More