According to figures released by the Office of National Statistics, the building and construction industry contracted 1.9% in the third quarter of 2015, which suggests contractors will be tightening their belts this year as the market becomes more competitive.
This is particularly bad news for roofers, plumbers and other subcontractors ('subbies'). Why? Because in a competitive market, lead contractors sometimes take advantage of their vulnerabilities and avoid paying them.
In an attempt to increase profits, they often put forward lean budgets when tendering for work. For example: a large construction company may offer a bid of £900k to expand a local authority secondary school, knowing the job will cost £1m.
Once they get the contract, cost-effective roofing, plumbing, electrical and gas subbies are called in to reduce the expenditures to £800k, thus creating £100k in profit.
Some lead contractors have no intention of settling invoices. They find fictitious faults and reasons to withhold payment and can generate additional profits by repeating this process with multiple subcontractors who effectively act as their de facto bankers.
To be fair, this practise is not endemic, but an established subbie will have found themselves in this situation on at least one occasion throughout their career.
The funny thing is; we all know that you can have a solid, 30-year relationship with your bank, but if you were to ask them for an unsecured loan of £30k, they would say 'no,' and probably want a mortgage on your assets for collateral.
Yet, every day, traders up and down the country leave themselves completely exposed by giving away their labour and materials in return for a promise of payment in 30 to 60 days.
This is generally how debt is created, and the reason liquidators and administrators have such little regard for unsecured creditors, who they consider ignorant.
How to deal with clients who won't pay
What can subbies and tradesmen do to ensure they are paid promptly for work completed and recover unpaid debts?
Firstly; they must tidy up their paperwork and make sure invoices clearly state that:
1) All queries must be raised within 14 days of receipt of an invoice.
2) All undisputed invoices overdue by 14 days may be subject to insolvency proceedings.
A subbie who has completed all their work in accordance with the contract and issued an invoice, which is undisputed and overdue, may consider issuing the creditor with a winding up petition.
Although winding up petitions should not be used as debt recovery instruments, they are a viable option, especially if a lead contractor has exposed you to unnecessary losses and used their credit terms as an interest-free, unsecured funding facility.
Once a winding up petition has been served, the creditor will act swiftly to resolve the problem; get the petition withdrawn; and avoid having their bank accounts frozen.
Call today on 020 7504 1300 or click here: https://insolvencyandlaw.co.uk/our-services/issue-creditors-winding-up-petition/  for confidential and free advice on how to present your debtor with a winding up petition.
Image credits: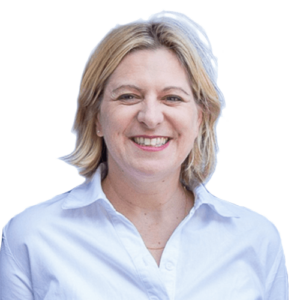 The pursuit of justice faces ongoing challenges as victims claim Carrie Ann James appears to be introducing obstacles in the path to justice. We direct…
Read More