Construction sector suffers the most as UK SME's are owed £67bn in unpaid invoices.
According to a report published by the ABFA (Assets Based Finance Association) the UK SME's are owed over £67.4billion in unpaid invoices.
This figure which is up 8% from last year and a huge 36% from 2011 is considered conservative as it was taken from only 180,000 SME's across the country who have submitted detailed annual accounts.
As the British economy recovers it seems that SMEs are the ones who are feeling it in the pocket. The average payment date of invoices is now 72 days where as in 2009, during the peak of the recession, the average time was 61 days.
Theories abound that whilst the economy has become more stable small companies are happy to extend payment terms and willing to wait for payment.  This contrasts  with the recession years when they were more likely to consult recovery experts or take legal action to recover outstanding payments in case the debtor went into formal insolvency proceedings.
The ABFA believes that businesses should not view the debts as a hindrance on their cash flow but should be used to unlock funding from banks or factoring companies.
"The scale of unpaid invoices to Britain's SME's has become enormous but there is no reason for it to become a barrier to investment and growth.  Businesses need to recognise that their unpaid invoices are an asset.  Often they are the most valuable asset for an SME and they can be the key to unlocking critical and affordable funding."  Said Jeff Longhurst, Chief executive of the ABFA.
Peter Murray, Director of Insolvency & Law, believes "SMEs who supply their customers should not have to plug the funding gap by extending their credit facilities beyond usual terms.  It is the role of lenders to sufficiently fund their customers and not SMEs."
"Regrettably, this is what happens because SMEs are more entrepreneurial and take huge risk to grow their businesses.  They have become the bank of first choice for their customers by extending credit terms because, in effect it's an unsecured interest free loan facility offered by SME Bank PLC "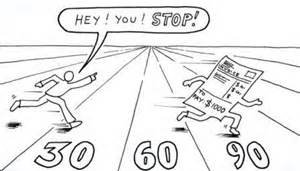 Construction & Manufacturing most affected by unpaid invoices
As reported by Insolvency & law before, the sector which suffers the most and has the highest value in unpaid invoices is construction and manufacturing.
Overdue invoices stands at £7bn currently which is just over 16% of the sector's annual turnover.  Other research shows in the construction sector, subcontractors wait an average of 107 days for payment of invoices.
This has caused serious problems for subcontractors who receive late payment from contractor companies.  Affected subcontractors would then struggle to continue with their contractual obligations without the necessary flow of cash to meet labour and materials costs.  It is at this point that subcontractors face the prospect of becoming insolvent at the expense of the contractors.  This would have been caused by the involuntary funding arrangement extracted by the contractor from the subcontractor though late payment of invoice.  In others words subcontractors forcibly funding their contractors at great risk to themselves.
Peter Murray, who has worked with hundreds of construction SME's, in the management of debt recovery and insolvency, spoke on the difficulties SMEs experience having to constantly provide involuntary extended credit terms to their contractors.  Murray continues "Each week we receive winding-up petition instructions from subcontractors.  A winding-up Petition will force a defaulting contractor to demonstrate it is not insolvent and this is best achieved with a payment of the petitioned debt to its subcontractor or face the prospect of being wound-up by the court."
If you are a construction SME or contractor and face difficulties recovering money owed to you from a debtor, contact Insolvency & Law for free advice on 0207 504 1300
Photo Credits:
www.fionarobertsongraphics.co.uk
http://www.bluehub.co.uk/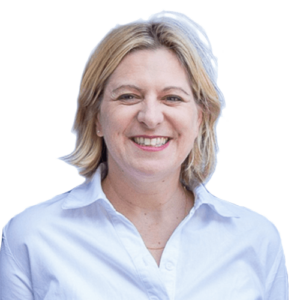 The pursuit of justice faces ongoing challenges as victims claim Carrie Ann James appears to be introducing obstacles in the path to justice. We direct…
Read More