Commercial Debt Recovery takes place when a third party works on behalf of a supplier/creditor to collect outstanding amounts from a buyer/debtor. Debt litigation is often expensive and protracted, and a creditor's efforts can be easily undermined or derailed by a debtor claiming to have a dispute.

What is Commercial Debt Recovery?
Buyer-supplier relationships are integral in business. In most cases, buyers become debtors by taking goods and services from their suppliers who eventually become creditors.
Commercial Debt Recovery takes place when a third party works on behalf of a supplier/creditor to collect outstanding amounts from a buyer/debtor. Debt litigation is often expensive and protracted, and a creditor's efforts can be easily undermined or derailed by a debtor claiming to have a dispute.
After considering the potential for financial loss, most creditors tend to shy away because they know if things go wrong costs will escalate, especially if they issued a Winding Up Petition without first seeking approval from the courts.
What is Debt Assignment / Purchase?
To help address this issue, I&L has developed a Debt Assignment facility specifically for creditors who are chasing large sums but lack the resources to litigate. At our own risk, we'll engage solicitors, barristers and other experts to commence legal proceedings and enforce collection of the debt.
Litigating a disputed debt could easily cost a creditor £7,500 over six months, and there's no guarantee a court judgement will be favourable. In contrast, for a much smaller amount, we'll take full responsibility of your debt; chase the debtor through the courts; and pay you up to 90% of whatever we recover (up to 80% for disputed debts). More importantly, even if our court actions backfire, creditors are insulated from any adverse costs because I&L bears all of the losses.
The threat of a Winding Up Petition (WUP) usually motivates even the most reluctant debtor to pay up, especially if their business is bordering on insolvency. As a result, within one day of a new assignment, we can utilise our resources and lawyers to have an insolvency court issue and serve a WUP upon a debtor company; have their bank accounts frozen; and publicise details of their pending liquidation online and in print.
How does credit become debt?
Oftentimes suppliers are forced to offer their goods and services on credit, usually with terms ranging from 7 to 120 days. An average credit term lasts around 30 days, and a debt is considered 'current' during this period, 'aged' once it's overdue and 'bad' after 120 days.
Although creditors generally turn a blind eye to late payments, they are legally entitled to engage in Enforcement Action once the due date has passed and the debt remains unpaid.
Somewhere on their invoices, orders, delivery notes and website, all suppliers display their sales terms and conditions, also known as terms of engagement; terms of supply; terms of business; sale of contract; and sale conditions.
Just as it's good business practice and housekeeping for them to get customers to sign these terms; it's also essential they include provisions for disputes. For example: "Any dispute must be brought to the attention of the supplier in writing within 14 days following receipt of goods." Other terms may state: "...disputes are invalid if the due date on the original invoice has passed."
There's no way to prevent a customer from disputing an unpaid invoice, but including provisions to deal with disputes will help to protect your company from unscrupulous debtors, mainly because so few of them actually read the contract before signing.
Statutory Demands and Winding Up Petitions
If a debtor fails to respond to further requests for payment, the creditor may send a Letter Before Action, which is a formal document reminding the debtor their credit period has expired and requesting payment within 7 days.
Similarly, the creditor may issue a Statutory Demand, which orders the debtor to pay within 21 days and is the first step in insolvency proceedings to wind up a limited company. Once the time period has past, the creditor is free to issue a Winding Up Petition because they now have clear evidence the debtor is insolvent.
If the debt is undisputed, valued at £750 or more, and remains unpaid after 21 days; the creditor is free to present to a court a petition to have the debtor company wound-up. At this stage, the debtor has three options: pay within 21 days, arrange a schedule of payment with the creditor, or dispute the debt.
Disputes tend to arise when it's time to pay, usually after customers have received the goods or service. Even if there's no problem, some people will create one simply to pay a fraction of the debt or nothing at all. Consequently, debtors sometimes create disputes just to immobilise creditors because a Winding Up Petition cannot be issued if the debt is disputed.
If a creditor refuses to withdraw a Statutory Demand after they've been notified of a genuine dispute, the debtor can make an application for 'Injunctive Relief' to either the high court or a county court with jurisdiction to deal with Winding Up Petitions.
Threatening Injunctive Relief usually forces a creditor to back down because further litigation will be costly unless they're 100% certain the dispute is bogus. If the debtor successfully persuades the court that a dispute exists, the creditor will no longer have grounds to issue a Winding Up Petition.
Counterclaiming is another strategy utilised by debtors. For example, a villainous company director may say to a supplier who they owe £20,000: "The service you delivered was so poor that I had to call another supplier who charged me £25,000 to do the job properly. As a result, I'm suing you for £25,000; so why don't we just call it quits and both walk away?"
To avoid this situation, a clever creditor with foresight will include the following provision in their sales terms and conditions: "Any claim made against our company may not be offset against any outstanding monies that are owed to the company."
If a creditor is confident the dispute has no merit and the debtor is still refusing to pay, the next step is to litigate. If the debt is undisputed, a solicitor specialising in Debt Recovery may suffice. But for disputed debts, a litigation lawyer is required, and they charge an hourly rate, which can be expensive.
Although some creditors are successful, issuing Winding Up Petition without proper guidance and support can be a high-risk course of action because you may need to back off as soon as you're presented with a substantive dispute; and the debtor can go bust at any time having benefited from the creditor's money interest-free.
Debt assignment and litigation are complex issues and you will need expert advice and support. I&L helps creditors recover payments from long-overdue invoices, and informs company directors how to protect themselves when defending statutory demands and winding-up petitions. Call 020 7504 1300 now for free and confidential advice…
Template Winding Up Petition Letter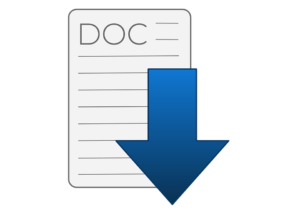 Download Full Commercial Debt Recovery Report (PDF)
Turn knowledge into action
Navigating the court system
Understanding provisions for disputes
Utilising Statutory Demands and Winding Up Petitions