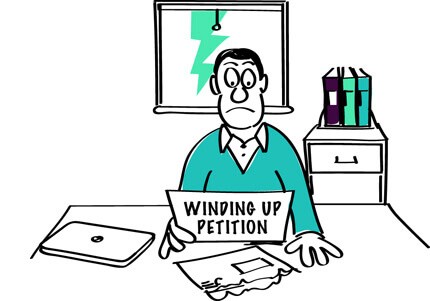 When issuing a Winding Up Petition, it's integral that every piece of information that identifies the company is correct.
To be successful, your application must include the following accurate information:
Company name
Registered office address
Company registration number information
Shareholder information (aggregate number and value of issued and paid up share capital).
A lot of people get at least 1 of these details wrong. The problem is that if you make a mistake; you may not get the company wound up, and you could be exposed to greater costs in the proceedings.
One simple mistake on your application can give you a lot of issues. You'll have to make an application to court seeking permission to make an amendment, which could delay the court issuing the winding-up order.
If the raison d'être is to wind up the company, everything must be correct. Otherwise your application will be struck out because the respondent will simply say:
"That's not me. That's not my company name, number, registered office address etc, so you must be speaking to the wrong company."
The situation could be even worse if you've advertised the winding up petition and the respondent suffered damages from the negative publicity. They could seek to get damages from you.
It's essential that you get everything right because the respondent will be looking for inarguable statutory deficiencies in the Winding Up Petition in order to either stop or disrupt the proceedings.
As a result, you must check absolutely everything because you'll want to issue your Winding Up Petition with expedience. But it may run into difficulties there are lots of mistakes.
Your petition might get adjourned, and you might have to pay costs to the other side, which could be expensive if they have lawyers.
Beech Holdings (Manchester) Ltd (now called Manchester Property Developments Holdings Ltd) is a company self-described as a prominent residential developer and operator with a rich…
Read More