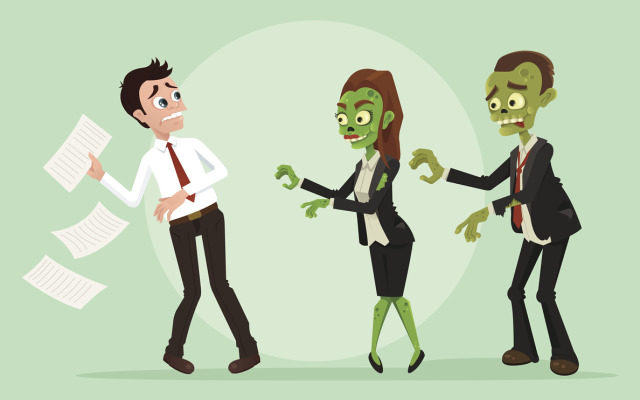 Directors and business owners should expect to see the beginning of the pandemic fallout during the second half of 2022.
Currently, Britain's economy is operating with a dangerously high number of zombies, insolvent companies that:
Earn just enough money to continue trading
Are unable to pay off their debt
This miserable and worrisome situation is largely the result of a lethal cocktail of three corresponding events and issues:
Covid-19 lockdowns
War in Ukraine
Cost of living crisis
Ideally, as many zombies as possible should fail at the earliest opportunity. They create bad debt that causes a chain reaction and drags healthier companies down into insolvency too.
Zombie companies in limbo
Zombies function in a business limbo as they have no excess capital to invest in growth. They merely scrape by meeting overheads such as:
Rent
Wages
Debt interest payments
These businesses would've probably gone bust during the pandemic. Instead, they took advantage of the insolvency restrictions and government funding schemes so they could continue to 'trade'.
The Government's recovery loan scheme, which offered an 80% guarantee on debts between £25,000 and £10m, ended last month. As a result, the very last of the Government's pandemic support has ceased. Experts predict the brunt of the pain will be felt by the retail, hospitality and construction sectors.
Conversely, the next six months should prove to be very lucrative for Insolvency practitioners (IPs) judging by the first quarter of 2022.
Insolvency practitioners
During the first three months of this year, around 137,000 businesses closed their doors in the UK. This figure represents an increase of almost 25% compared to the same period in 2021, according to the Office for National Statistics.
Additionally, there were almost 5,000 voluntary insolvencies in England and Wales, the highest number ever recorded by the Insolvency Service. IPs and insolvency firms were forced into a quiet few years during the Covid-19 pandemic.
Demand for insolvency specialists reduced because the Government's financial support kept struggling companies afloat. It will be fascinating to see how things play out for businesses and the IPs that liquidate and administrate them.
Beech Holdings (Manchester) Ltd (now called Manchester Property Developments Holdings Ltd) is a company self-described as a prominent residential developer and operator with a rich…
Read More