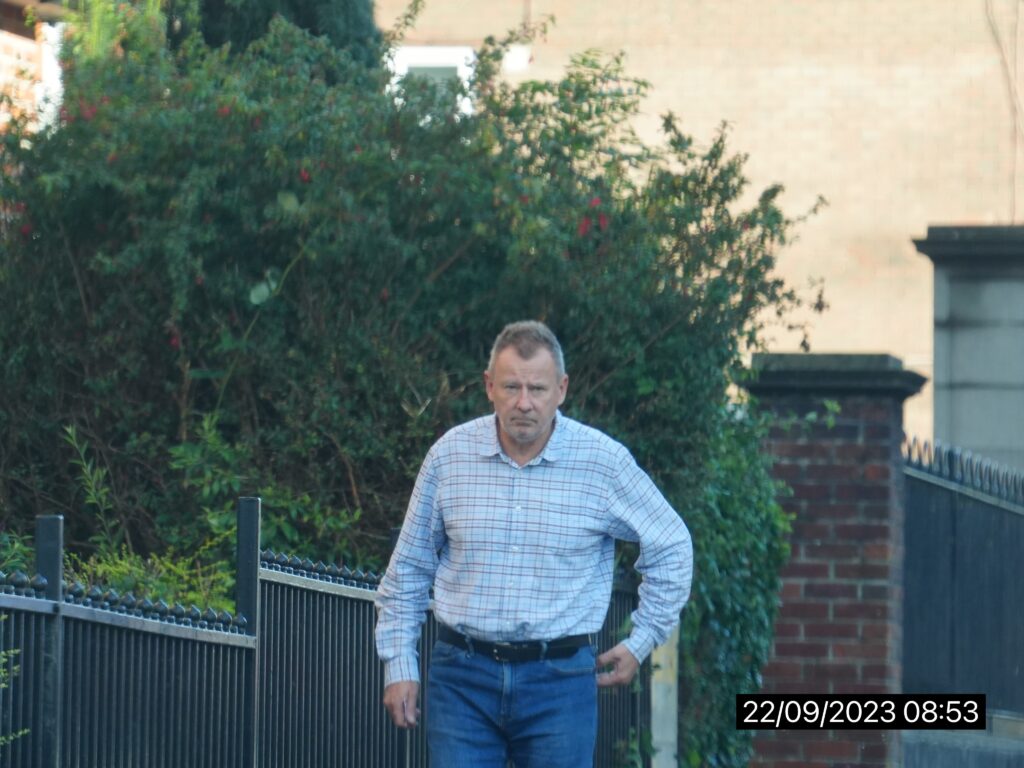 Who are Safe or Scam? SOS, is an apparent champion for those who've fallen victim to the treacherous realm of unregulated property investment schemes. Their mission, as they proclaim, is to stand up for innocent investors who've been dealt harsh blows by shadowy companies. But herein lies a puzzling contradiction: as they stand up for others, SOS themselves remain shrouded in anonymity. Who are the faces behind this shield? How dedicated are they truly to safeguarding the vulnerable when their efforts appear diverted to crafting poorly written, defamatory blogs on other businesses? The moment has arrived for them to step out from the obscurity they've cloaked themselves in and embrace transparency. We've delved into the enigma that is Safe or Scam, exposing a potential different agenda that hides beneath the surface.
We offer an insightful journey into the intricate workings of the "Safe or Scam" entity, shedding light on the individuals steering this questionable enterprise. The investigation commences with a meticulous exploration to uncover the architects behind "Safe or Scam". Unearthing the names Keith Geary, Mike Davies, and Steve Conley as central figures. Our inquiry delves into their involvement, gradually peeling back the layers to expose their roles.
Mike Davies
Mike and his wife, Debra, are homeowners in Dorset. They share their lives with their two children, Rebecca and Richard Davies. Mike Davies' home address is registered to 'Safe or Scam'. Beyond their familial ties, the family members also share business interests. As each of them holds equal ownership shares in the company Organicc Ltd. Both Richard and Rebecca have ventured into individual property ownership as well. Richard possesses a property in Bristol, while Rebecca owns one in Southampton.
An article on the Daily Mirror about landbanking scams from as far back as 2010 opened with 'Nine so-called landbanking outfits have been put into compulsory liquidation following investigations by the Insolvency Service's Companies Investigation Branch.' Mike Davies is named along with his companies Agri Ventura Plc and Farm Venture Ltd as being part of the group of companies shut down.
Mike and Debra are said to have been involved in care home scams. As well as the Ecopush/Organicc environmental investment projects in Guyana that folded suddenly. With significant losses to investors, and a further company Mike was Director of, was wound up by HMRC after the FSA got involved. More on all this, in our follow up blog.
Keith Geary
Keith Geary resides with his wife, Dr. Julita Geary, and their young daughter at their home address. They are both directors of Riverside Farm JK Limited, the company that owns land in Bunny, Nottingham. Notably, Keith also shares directorial roles with Dr. Julita Geary, who owns and runs All Natural Cosmetics Ltd.
Geary has an identical twin brother, Paul Francis Geary, born on 05.07.1968. Keith sometimes uses the name, Keith Burton. To prove this, we have located two documents, a document with same date of birth 05.07.1968 proving Keith Burton changed his name back to Keith Geary. There is also document that shows Paul Geary and Keith Burton as directors for the same company.
There is a Facebook page dedicated to Keith Geary under the name: 'Keith Geary Scam', as well as a connected website http://keithburtonpaulgearyscam.blogspot.com/. The site details many instances of Keith Geary being accused of scamming people, by the individuals themselves. Geary was also the subject of a County Court Judgement in 2015. To this day, the debt remains outstanding, and the author of the Facebook page says has still not been paid.
As recently as January 2022 a comment on the Facebook page reads:

'I think I'm one of Keith Geary's earliest scam-ees—although not to the same degree of many of his later victims. Back in 1997, My family moved from our home in Dallas, Texas to West Bridgford, Nottingham, in order to be with my wife's elderly parents, whose health was failing. I had no job, but had savings, and was looking for something productive to do there. One evening I ran into Keith and Paul Geary at a local pub, struck up a conversation, and learned that they had just set up a company called "Electrosurf" which consisted of about eight computers with Internet access, and planned to make money giving computer lessons and providing Internet access to people on a per-hour basis. I ended up joining the effort, and investing a lot of my time and more than a few hundred pounds to help launch the enterprise.
As the weeks went on, I kept plunking a few hundred in here, a few hundred there, helping to keep the enterprise afloat. Then, on the evening before an engineer was to come to the office to unveil his successful solution that would make the whole thing work, I got call from Keith, saying "You're out!" No explanation offered.
Keith was at the time engaged to a very sweet woman, a single mom who was the daughter of a prominent Nottingham attorney, a Mr. Burton, owner of the downtown Nottingham law firm, "Burton & Burton."
Keith had told me that when they married, he planned to take HER name, which I thought was a bit odd, but whatever. Now I see that he's using the name Burton sometimes.
I often wondered what ever happened Two old Keith Geary, so I googled him the other day and came across this page. Once a crook and a scammer always a crook and a scammer although I must say both he and Paul can be quite charming, which I guess is the secret to their scamming success. I am kind of surprised that they aren't in jail'
Links between Geary, Davies and Conley
Rather amusingly, Keith Geary and Mike Davies share a distinct common interest in Agricultural Technology within the farming sector. Additionally, a connection emerges between Mike Davies and Stephen Conley, as they once served as co-directors of a company. This company was registered under the address of Mike's daughter, Rebecca, owns in Southampton. It's worth delving deeper into the fact that Steve Conley serves as an Ambassador for The Transparency Taskforce, a non-profit organisation dedicated to "driving positive, progressive and purposeful finance reform". The Transparency Taskforce has been actively engaging with High Street Group Loan Note Holders, prompting questions about their underlying motives in light of the aforementioned connections.
Safe or Scam Tech Inquiries
Diving into the realm of Safe or Scam's tech inquiries offers a fascinating glimpse into intriguing connections. Casting back to the early days of safeorscam.net, a solitary 2018 entry shines a light on Keith Burton from Honesty Box. This individual is revealed as the registrant behind safeorscam.net, a revelation backed by a phone number linked with The Fraud Team's registration. However, what truly sparks curiosity is the tale of safeorscam.today. Unlike its counterparts, this site, now defunct, never redirected to safeorscam.net. Instead, it stood alone, registered by All Natural Cosmetics LTD, intriguingly owned by Dr Julita Geary of Plumtree, Notts. But the plot thickens further with Safe or Scam LLC's registration of agronobots.info, mirroring the timing of All Natural Cosmetics' registration of agronobots.biz and agronobots.org. The chances of unrelated entities accidentally registering each other's business domain names appear astronomically slim.
Additionally, Keith Geary was and still is the director for a company called Agronobots Ltd during the same time that all of these other addresses above were registered. Dr Julita Geary is also shown as the secretary for this same company.
Tech Enquiries Linking Safe or Scam to The Fraud Team and Bond Review
The Fraud Team website claims to be a "not for profit investigation and recovery company for UK victims of scams". They supposedly offer services of investigation and analysis, asset tracing & recovery and scam awareness, and prevention.
Looking into the domain www.thefraudteam.com, we uncover some interesting connections that go beyond mere coincidence. This website is registered to Safe or Scam and shares the same online location and IP address, with a bunch of other Safe or Scam-related sites. Notably, www.thefraudteam.com shares its online space with safeorscam.website and sospartner.net, creating a clear link between these websites.
Several intriguing connections came to light when examining The Fraud Team's domain information. The email address used for registration, contact@safeorscam.net, provides an interesting link to Safe or Scam. Even the mobile number aligns with the details mentioned earlier for Safe or Scam. The plot thickens as we discover that Steve Conley served as a director for The Fraud Team. The website of The Fraud Team Ltd explicitly mentions its affiliation with Safe or Scam. A noteworthy twist emerges with the involvement of Honest Tech Group, the designer of The Fraud Team's websites. And Dorset Tech Group, the very company that Safe or Scam utilized for their web design. Both sharing the same directors.
Bond Review is a website that states it is 'A Public Information Site Maintained by Safe or Scam'. They took over the site in July 2021. Strangely enough, Halcyon Developments, a company in which investors are struggling to receive returns, was on the Bond Review website, posted on 14.02.2018 until last year (2022). Intriguingly, this has since been deleted…
Our tech researcher said:

"I did an analysis of the historical security certificates for the domain: Where more than one domain name shares hosting (or DNS hosting at least), the certificate can have more than one site name on it. Bondreview.co.uk shared a certificate, at one point, with Solariscam.com.Solariscam.com is registered to safe or scam LLC, and also appears on their security certificate at one point, as well as redirecting to their main site at safeorscam.net". To round off the time, I ran the certificate analysis on the other domains that, like solariscam.com, redirect to safeorscam.net, and the only one that didn't yield zero results was safeorscam.website, which interestingly shared certificates with two other sites: sospartner.net and thefraudteam.com – both of which reside at the same IP address."
Trustpilot reviews

While Safe or Scam continue to bash and defame other companies, their trustpilot speaks loud and clear for itself. Here are just a few of the reviews, verbatim:


-SCAM SCAM SCAM!

This company preys on already vulnerable victims of scams who have already lost their life savings. They refer you to dodgy ambulance chaser solicitor firms for which they get a fee no doubt.

They charge to do reports and for looking at brochures. I think they are part of the wider scam. I wonder where they got my details from?

Can't be trusted, no knowledge of facts and working for the crooks. Won't reveal identity and hides behind this site which is a pack of lies.

DO NOT TRUST AND AVOID
-Scammers pretending to be good guys
These are scammers pretending to be the good guys.
They all use assumed names and the website does not give any contact information. The owner is a failed and disbarred former lawyer who we have initiated an investigation in. Please be careful and report any dealings you have with them to Action Fraud asap.
-The people behind safeorscam are very…
The people behind safeorscam are very well known scammers …. YOU WILL NOT GET YOUR MONEY BACK but will loose further funds ! … they are BANNED from operating in the UK , hence why they are registered in New Mexico.
'Safe or Scam is Scam Operation'
This is a scam operation that operates from within the UK and not New Mexico. It was set up in New Mexico due to no disclosure requirements for directors or business owners. There modus operandi is to con vulnerable investors in vulnerable companies by creating bogus claims against companies and then writing out and out lies on the website to scare investors into thinking they have been conned. It is a disgusting criminal operation run by an anonymous man who will not show his face for fear of prosecution and actions in damages. Stay well away or report any interaction to the FCA who are investigating this criminal.
Step Out of the Shadows
The journey into the depths of Safe or Scam has unveiled a complex web of relationships and interconnectedness that beg for further scrutiny. The true motivations and intentions of this enigmatic entity remain shrouded in ambiguity. It is now imperative for Safe or Scam to step out of the shadows, embrace transparency, and provide clear answers. To the questions raised by our investigation. Only then can the public truly assess the credibility and integrity of this organisation. One that claims to stand up for the vulnerable in the world of unregulated investments.
Note to reader: There is a part two follow up blog to accompany this that will be released soon.
Beech Holdings (Manchester) Ltd (now called Manchester Property Developments Holdings Ltd) is a company self-described as a prominent residential developer and operator with a rich…
Read More