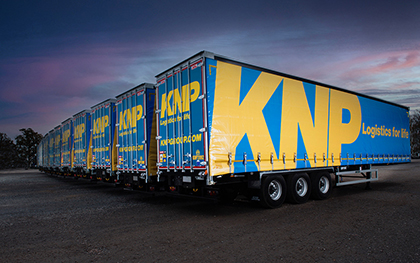 In a shocking turn of events, Kettering-based KNP Logistics Group, the parent company of the long-
standing haulage firm Knights of Old, has been forced into administration following a cyber attack. The attack, which occurred in June, has not only affected the lives of its employees, but also serves as a stark reminder of the looming threat of cybercrime in today's digital age.
The Unfortunate Turn of Events

The 158-year-old Knights of Old, a company that has seen the evolution of logistics from horse- drawn carriages to advanced supply chains, found itself in the crosshairs of a "significant" ransomware attack. This intrusion wreaked havoc on the company's critical systems, disrupted essential processes, and compromised sensitive financial data. As a result, the fallout was nothing short of catastrophic.

The consequences of the cyber attack have been dire. Joint administrators Rajnesh Mittal and Philip Armstrong of FRP Advisory Trading Limited announced that about 730 employees would be made redundant. It is hard to imagine the toll this has taken on the lives of these workers and their families. What started as a typical workday ended with uncertainty, stress, and job loss.
The Financial Fallout

The attack did more than just disrupt operations; it shook the very foundation of KNP Logistics Group's financial stability. The scammers not only demanded a hefty ransom but also caused substantial financial damage. KNP Logistics Group was a relatively young entity, formed in 2016 when Knights of Old merged with other logistics companies. Including Nelson Distribution Limited, Steve Porter Transport Limited, and Merlin Supply Chain Solutions Limited.

While most of KNP Logistics Group's employees have been regrettably made redundant, there is a glimmer of hope for Nelson Distribution Limited. This subsidiary has been sold, offering a chance for its continued operation and preservation of some jobs. A small group of staff has also been retained to assist in the wind-down of the remaining operations.
Lessons Learned

The unfortunate demise of KNP Logistics Group serves as a stark reminder of the importance of
cybersecurity in today's interconnected world. No organisation, regardless of its history or industry, is immune to cyber threats. The attack not only devastated a historic company but also had a huge impact on the lives of hundreds of employees. In a world where companies rely heavily on digital infrastructure, investing in robust cybersecurity measures is not a luxury; it is a need It is crucial for companies of all sizes to regularly update their security protocols, educate employees about cyber threats, and have a plan in place for the worst-case scenario.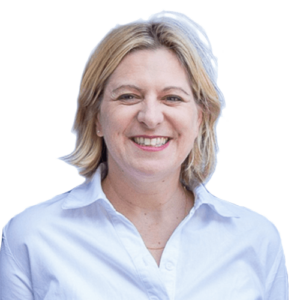 The pursuit of justice faces ongoing challenges as victims claim Carrie Ann James appears to be introducing obstacles in the path to justice. We direct…
Read More