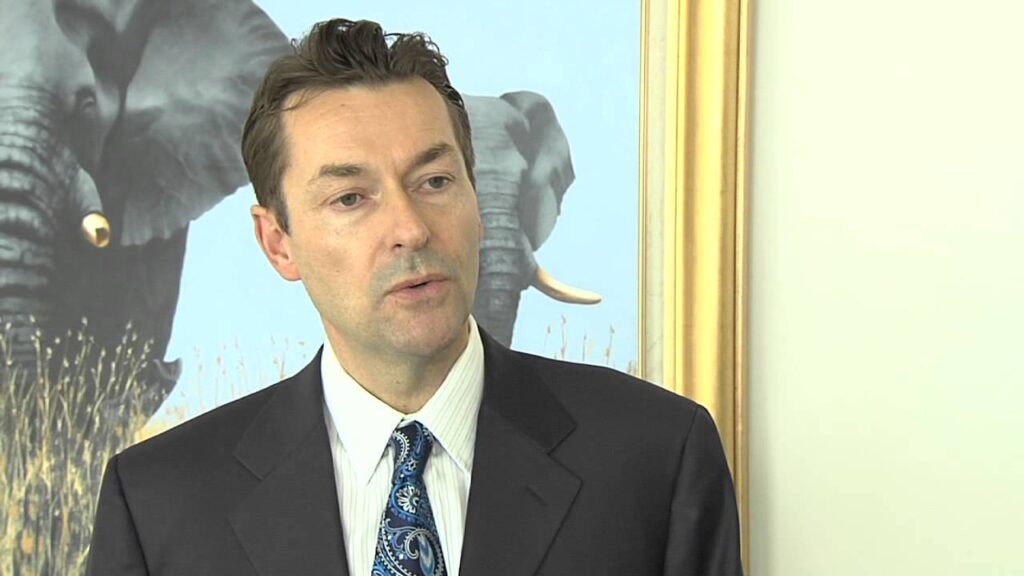 Who is Steven Knight?
Steven Knight is the chairman of Castle Trust and Management Services Ltd, a company registered and based in Gibraltar. Research undertaken by Insolvency and & Law's investigative team have shown he is a character with a rather colourful director history. He was previously co-director of a company called Ratio Private Client Fund PCC Ltd based in the UK. They were associated with Belvedere Management Group Ltd who are based in Mauritius. In March 2015, Press sources described Belvedere Management Group Ltd as a $130 million Ponzi scheme… It is currently under investigation by regulators in South Africa, Mauritius, and Guernsey.
The significance of some of the company's Ratio Private Client Fund PCC co-directors is also worth mentioning. Richard Fagan, 50, is part of a network involved in heinous global fraudulent investment activity. A fraud ring of sorts. He was previously Director of commodity fund Kijani Resources Limited. Back in 2015, they were at the centre of allegations that it formed part of an elaborate $16bn Ponzi scheme.
Another dubious character in the mix is William Redford. Redford was previously director of Advalorem Asset Fund. In 2015, the Gibraltar Supreme Court imposed a worldwide freezing order on his assets in connection with an alleged claim of fraud relating to AAF. Next up is Brian Weal. Weal was the founding former director of the infamous and recently collapsed Blackmore Bonds Global PCC Ltd. In 2022 Blackmore Bonds was the subject of a BBC Panorama episode…
Victim Testimonials
Disturbingly; the average age of these investors is 70; with the majority having handed over a significant amount of their overall capital. Oftentimes it's their entire pension or savings they've spent their whole life collecting.
More devastatingly, some investors have terminal illnesses, and may not live to see any returned funds or any kind of justice being done. Four investors have kindly given us permission to tell their stories.
Keith Little
Keith Little purchased the loan notes with his son's inheritance. During the sales pitch, he was told; "it's not regulated, but it's totally safe"… Keith is a vulnerable person who feels completely taken advantage of, and his condition has worsened due to the stress of the financial loss.
Linda McGill
Linda McGill was a single parent with two children working full time as a support worker when she made her investment. As a support worker, she believes she was an easy target for sales reps to persuade her into investing. The stress has greatly affected her mental health as they have effectively stolen her pension pot- at a time where she would have hoped to work less. She now has to increase her working hours and try to re-build some of that pot.
Frank and Gillian Carr
Frank and Gillian Carr moved to the UK from South Africa in 2018 with the hope of continuing to invest their money as they had successful done in SA. Direct Property Investments approached them in the same year and presented the couple with a number of investments. Frank proceeded to make small investments through DPI and those investments provided returns with no trouble, which gave him a sense of trust. It was this trust which ultimately lured him into making the investment with High Street GRP (HSG).
Within the two years that followed after making the investment, interest payments came to a halt. Frank eventually turned to the FCA. They explained that as the investment was unregulated, contrary to what he was led to believe by DPI, there was nothing they could do. The loss was his to bear.
On a more personal level, the financial loss has affected the couple greatly. Mrs. Carr was sadly diagnosed with stage 3 cancer. This has caused complete devastation, as there is a possibility Mrs. Carr may not be around to see any funds returned.
Get In Touch
All the information in this article is openly available on the internet, which is why a high level of due diligence is possible. The problem is most don't. Perhaps they would have connected all these dots together if they had…
If you are a loan note holder with High Street GRP, backed by Castle Trust: We can help you. Please contact us immediately on 0207 504 1300 or at peter.murray@insolvencyandlaw.co.uk.
Scam Alert
This message serves as a warning against potential online scams, including website scams and investment scams. Please exercise caution and conduct thorough research before engaging in any online transactions or investments. Protect your personal and financial information from fraudulent activities, and consult with trusted sources for advice.
Beech Holdings (Manchester) Ltd (now called Manchester Property Developments Holdings Ltd) is a company self-described as a prominent residential developer and operator with a rich…
Read More