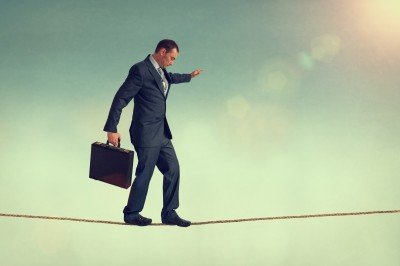 As the UK struggles to revive its debilitated economy, some directors of insolvent companies will find it difficult to avoid misfeasance claims in 2021 and beyond.
According to section 212 of the Insolvency Act 1986, misfeasance occurs when a director or ex-director retains, misappropriates, misapplies, or becomes accountable for any of the company's property or money.
Regrettably and yet understandably, directors fighting to keep their companies afloat often find themselves in breach of this provision. Entrepreneurs are more likely to take risks when their businesses are struggling, and rarely just walk away. Perhaps:
They have put their lifesavings into the business
The company has been in the family for generations
Few directors wake up 1 morning and impulsively decide to let their business go. In most cases, that decision will have been playing on their conscience for some time. Most people fight to keep their business, and avoid shutting up shop when the company falls into insolvency.
Example of misfeasance
E.g. the director of an insolvent company with liabilities of £200,000 continues in the belief the business can trade its way back into profitability. However, 6 months later:
The debts have ballooned to £500,000
It's become impossible for the company to trade its way out of trouble
In the 6 months since the onset of insolvency, the company took £300,000 worth of supplies from creditors who will never receive payment. The director is guilty of misfeasance because their actions caused creditors to suffer loss.
Trading while insolvent is a misfeasance. Creditors put their trust in you. If you encourage creditors to supply goods without telling them your company is insolvent, you're unfit to be a director.
Zombie directors vulnerable to misfeasance claims
A shocking number of UK companies trade while insolvent because they're either balance sheet or cash flow insolvent. Upon initial inspection these zombie companies (many of them in the hospitality sector) appear normal.
However, they survive on less than 2 months' cash reserves so the arrival of a storm easily exposes their fragilities. In the UK, directors and business owners happily:
Take risks
Overspend
Undercapitalise their companies
Contravene the law by trading while insolvent
This culture has encouraged the development of a dysfunctional economy that probably accommodates more zombies than healthy corporate entities. If you're the director of an insolvent company and want to continue trading, why not enter into a rescue procedure?
The only way to get rid of liabilities is to wash the company through an insolvency procedure such as a company voluntary arrangement (CVA) or pre-pack administration.
Avoid misfeasance claims by never trying to push a dead company, simply pack up and start again. You'll drag other suppliers down with you, and cause them to suffer further losses if you continue trading.
Beech Holdings (Manchester) Ltd (now called Manchester Property Developments Holdings Ltd) is a company self-described as a prominent residential developer and operator with a rich…
Read More