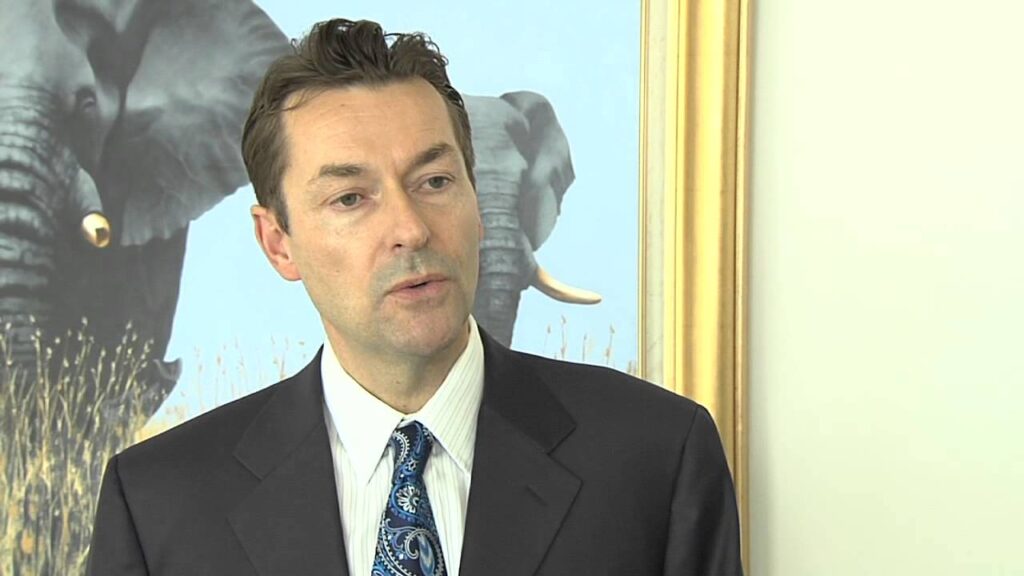 Who is Steven Knight?
Steven Knight is the chairman of Castle Trust and Management Services Ltd, a company registered and based in Gibraltar. Research undertaken by Insolvency and & Law's investigative team have shown he is a character with a rather colourful director history. He was previously co-director of a company called Ratio Private Client Fund PCC Ltd based in the UK. They were associated with Belvedere Management Group Ltd who are based in Mauritius. In March 2015, Belvedere Management Group Ltd was described as a $130 million Ponzi scheme…. It is currently under investigation by regulators in South Africa, Mauritius and Guernsey.
The significance of some of the company's Ratio Private Client Fund PCC co-directors is also worth mentioning. Richard Fagan, William Redford, and Brian Weal have all been involved in other interesting investment schemes.
This article lifts the lid on Steven Knight's startling involvement with convicted and suspected fraudsters.
Richard Fagan
Richard Fagan, 50, is a polo playing failed car repair businessman. He was previously Director of commodity fund Kijani Resources Limited. They are considered a key contributing company in Belvedere Management Group, (whose co-Director Simon Hooper was convicted of fraud in the UK in relation to his Rationale group of companies). They are part of a network involved in heinous global fraudulent investment activity. A fraud ring of sorts.
To add insult to injury; back in 2015, The Independent reported that both Kijani Resources Ltd and Belverdere Management Group Ltd were at the centre of allegations that they form part of an elaborate £16bn Ponzi scheme. Was this a group of Bernie Madoff wannabe's?
William Redford
Another dubious character in the mix is William Redford. Redford was director of Advalorem Asset Fund. In 2015, the Gibraltar Supreme Court imposed a worldwide freezing order on his assets in connection with an alleged claim of fraud.
He has been a director of at least three other companies that have gone into liquidation since 2009. These are: Ratio European Trader Fund PCC Limited, Ratio Private Client Fund PCC Limited, and Silex Fund PCC Limited. That's quite the track record.
Richard Fagan, Simon Hooper and William Redford are all subject to legal action initiated by the liquidators of KRL. Under the Gibraltar Insolvency Act for alleged Fraudulent Trading, Insolvent Trading and breach of the fiduciary duty.
Brian Weal
Next up is Brian Weal. Weal was the founding former director of the infamous and recently collapsed Blackmore Bonds Global PCC Ltd. They were subject to an eye-opening Panorama episode in 2022.
It's been reported that Weal was also involved in securities frauds involving at least four publicly-listed British companies: Eligere Investments Plc, Fulhold Pharma Plc, Emerging Market Minerals Plc, and Teyuteme Oil Plc. Interestingly; William Redford is a director or Teyuteme Oil Plc, along with Michael Fortun. Press articles have previously reported that they are part of a group of 'British Fraudsters' operating in Marbella.
According to sources, all men mentioned above have disappeared with investors' money without a trace. Steven Knight's involvement with the abovementioned men, casts doubt over the credibility of companies he is involved in.
Background into Castle Trust and Management Services Ltd
Steven Knight's Castle Trust and Management Services supposedly provide trustee services to many property investment companies. Including but not limited to: High Street GRP Ltd, 79th Group, Ridgemere Developments Ltd, Platinum Assets & Developments Ltd, Northern Business Management LLP and Phoenix West Developments Ltd. All based in the UK. They are qualified and licensed by the FCA in Gibraltar to serve as a corporate trustee. So, understandably, when handing over their money to the companies mentioned; investors were confident they would be protected. They would have received a Security Trustee document each, which outlined what Castle Trust and Management Services role was; should the investment company fail.
High Street GRP Victim Testimonials
1,500 investor victims have been left out of pocket; with a potential loss of £120million. Investors of companies such as High Street GRP; believed they were protected by Castle Trust and Management Services Ltd. They face huge financial losses that include life savings and pensions.
Here at Insolvency & Law, we have been working closely with a large number of investors and have obtained some unsettling and heart-wrenching victim testimonials. Because; that's exactly what they are. We aim to give them a platform to expose the damage these types of company collapses do to ordinary peoples lives.
According to investors, sales reps sold them shiny prospects. These people were predominantly unregulated investment advisors, introducers and sales people, motivated by money. Undeniably; their extraordinary commission rates meant they were likely more driven by commission than conscience.
The average age of these investors is 70. The majority of them have handed over a significant amount of their overall capital. Oftentimes it's their entire pension or savings they've spent their whole life collecting. I&L have spoken to people in their 80's and 90's whose motivation for investing is not for themselves- but for their families- to set them up for the future.
More devastatingly, some investors are terminally ill, and may not live to see any returned funds or any kind of justice being done. Four investors have kindly given us permission to tell their stories.
Keith Little:
I was attracted to High Street Group loan notes because myself and my sons have always worked in property development. My sons were tired of working long hours developing properties for others and so we decided to go into property development investments instead. I cashed in some policies which I held as inheritance for my three sons and looked for investments. When I showed interest in High Street Group, companies bobmbarded me trying to sell me the HSG loan note. In fact, two companies were threatening legal action because I was talking to both of them and they both wanted my business.
I was told "it's not regulated, but it's totally safe" and "Castle Trust guarantees your capital". So, I went ahead and used my son's inheritance to purchase the loan notes. I suffer with hydrocephalus, and was particularly ill at the time. I believe I was talked into investments that I should not have been. They took advantage of me , as in fact, I am a vulnerable person and should not have been sold these investments.
The stress of the collapse of High Street Group has obviously aggravated my condition and I feel totally let down by Castle Trust, who were supposed to provide the security for what is my sons inheritance…. In fact, I am now also concerned for my loan notes with Platinum Assets & Management Ltd because Castle Trust also provides the security for these loan notes.
Linda McGill
"When I took out my High Street loan notes, I was in a very vulnerable position, as a single parent with two children working full time as a support worker. I have worked on a minimum wage all my life and paid religiously into my pension pot, with a provision for my daughter's wedding. This is what I purchased loan notes with, with promises of high returns and that it was safe with Castle Trust as security trustees. As a support worker, I had a view that everyone was trustworthy and nice, and looking back I think I was an easy target for HSG introducers to persuade me to reinvest my money with them.
I feel what has happened is effectively theft – they have stolen my pension pot. The stress has really affected my mental health and caused me great distress. I would need to work longer hours and extra shifts at a time when I wanted to be working less, to re build my pension fund and contribute to my daughter's wedding. Castle Trust have been hopeless; they haven't even bothered replying to my emails".
Frank Carr
Frank Carr and his wife Gillian Carr were previously residents of South Africa where their main source of income was through investment returns. They had a good understanding of the South African rules when it came to investing and the investments he made at the time provided him with fruitful returns.
In 2018, both Frank and his wife made the decision to start a new life here in the UK. As non-UK citizens, they turned to investments as a source of income as this was something they were previously familiar with, though the rules regarding investing in the UK was vastly different than that of South Africa. Frank acknowledged he had a lack of understating, and explicitly stated he did not consider himself a sophisticated investor and therefore solely relied on the advice of advisors. They knew they had to be self-sufficient to survive here in the UK.
They were reeled in
In the same year, Direct Property Investments (DPI) approached Frank and his wife and presented them with a number of investments. Frank proceeded to make small investments through DPI and those investments provided returns with no trouble, which gave him a sense of trust. It was this trust which ultimately lured him into making the investment with High Street GRP (HSG).
When presented with the HSG investment, Frank commented that the introducer stated the investment was secured, FCA regulated, and bullet proof. This gave Frank and his wife a sense of confidence. This investment was sure to provide a return as the other smaller investments previously made had done.
Within the two years that followed after making the investment, they had received some intertest payments but this all came to a halt and no further payments were received. Frank turned to DPI with the hopes of receiving an explanation as to why payments had stop but received nothing.
Frank turned to the FCA
He then turned to the FCA but they explained that as the investment was unregulated. Contrary to what he was led to believe by DPI, there was nothing they could do. The loss was his to bear. This left Frank furious and completely let down by the UK system. He feels the FCA should do more to protect individuals like him as he was clearly mis-sold this investment.
On a more personal level, the financial loss has affected the couple greatly. Sadly, Mrs Carr was then diagnosed with stage 3 cancer. She recently received devastating news that she has between 6-7 months to live. The couple have all they had and are completely devastated as there is a possibility she will not be around to see any funds returned.
Frank strongly believes criminal proceedings should follow such a failure.
Insolvency & Law Stepped In
Award-winning consultancy firm; Insolvency and & Law has been working closely with a large body of investors to recover funds. Director and recoveries expert, Peter Murray said:
"I'm sure that most wise people are familiar with the term: 'You are no better than the company that you keep'. There should be no difference in regards to Steven Knight. Especially, when you have a business that is promoting trustee services. As the chairman of that company; you've got to be seen as having the highest level of integrity and ethics. Purely because it's the nature of your business.
In this instance, if investors had been aware of Steven Knight's associates, I can bet that they would not have invested in HSG. Or relied on Castle Trusts security. Because that is what they've done- relied Castle Trust's security. Had they had known about those characters; I'm sure they wouldn't have done."
How you can avoid a situation like this
Insolvency & Law have written many articles about due diligence, and cannot stress the importance of this enough. We've outlined some basic due diligence to do when making an investment:
The Investment proposal. Go through this with a fine-tooth comb and look out for any higher than average (5 to 10%) return promises. As tempting as they sound, this can be e a red flag, especially if they are promising returns regardless of market conditions.
Secondly, search the Companies House register for company and director information. A lone director should raise some suspicion. It's unlikely someone can run a legitimate, large-scale investment firm entirely on their own.
Find out how long the company has been trading. Insolvency & Law director Peter Murray notes that a company trading for less than five years could be viewed as a potential scam. Or, riskier than a long-running competitor. This is not a solid rule of course, but something to bear in mind.
All the information in this article is openly available on the internet. Therefore, a high level of due diligence is possible if you take the time to do it. The problem is most don't. If they had, they may have connected all the dots together, and discovered the web of Steven Knight and his friends. They would most likely have been put off from parting with their hard-earned cash.
Are you a loan note holder with High Street GRP, backed by Castle Trust? We can help you as we have done others. Please contact us immediately on 0207 504 1300 or at peter.murray@insolvencyandlaw.co.uk.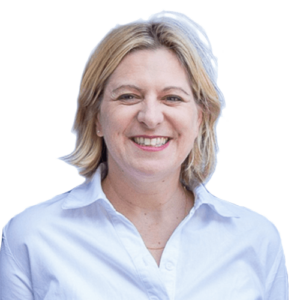 The pursuit of justice faces ongoing challenges as victims claim Carrie Ann James appears to be introducing obstacles in the path to justice. We direct…
Read More