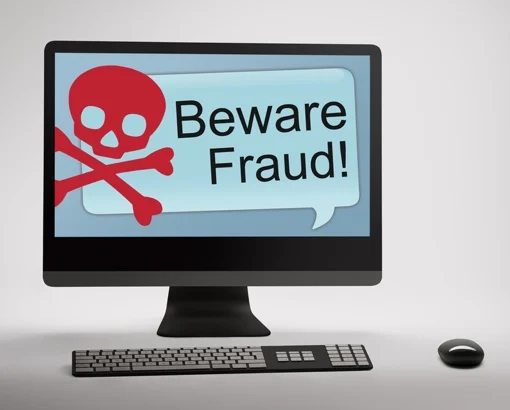 Research from Which? found hundreds of investment ads on Facebook and Instagram that are misleading investors into potential investment scams.
The findings come as there's been a huge surge in losses liked to investment scams. Here at I&L, we're always on alert for the newest scams that pop up and have done many a post on the signs of an investment scam. This time; Facebook and Instagram are displaying these ads- both under the Meta umbrella.
Ads promising "sensational, life-changing returns", were found on both platforms. The worrying aspect is that people can wrongly believe that an ad on social media has an air of legitimacy. As opposed to the classic pop-ups we're used to seeing.
According to Action Fraud, victims can lose over £45,000 on average to "clone" firm investment scams. In its last quarterly data publication for the three months to June, the Financial Ombudsman Service said investment scams were the fastest growing type of "authorised" scam.
Investigations
An investigation between August 2021 and October 2022 found that out of the 1,064 adverts on platforms owned by Meta, 484 were investment related. Half of these were for investment products, and the rest offered investment tips, training or advice.
One in four of these was property related, which is usually the most common type of investment prospect. 1 in 5 were about cryptocurrency and non-fungible tokens. Startlingly- 1 in 10 investment products offered high returns without any clarity on how the company would obtain these. The investigation also found 89 adverts without a risk warning and claims of guaranteed returns (another giant red flag).
Rocio Concha, director of policy and advocacy at Which, highlighted the need for the government to pass the Online Safety Bill to protect people from the risk of "immense financial and emotional harm".
He said: "Otherwise we could be waiting even longer for alternative action to tackle online fraud infiltrating one of the world's biggest search engines and social media sites,"
Repeat Perpetrator
The FCA has flagged up one particular company previously . They go by the name 'Tesler'- impersonating an actual regulated company in the UK. We can assume the similarity to 'Tesla' is fully intentionally- and meant to misled people.
Which found 20 adverts for Tesler which raised eight different serious risk flags. Pressure to set up a trading account and promising an 87% success rate being one of them
New Measures
The Financial Conduct Authority (FCA) has proposed new measures to help social media platforms combat misleading marketing.
The new measures will require businesses to demonstrate they have the expertise for the promotions they want to approve. They will also be required to report back to the FCA on financial promotions they have approved so that the watchdog can crack down on these rogue traders.
Beech Holdings (Manchester) Ltd (now called Manchester Property Developments Holdings Ltd) is a company self-described as a prominent residential developer and operator with a rich…
Read More