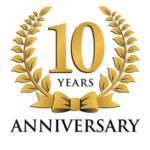 ISSUING AND RESPONDING TO A STATUTORY DEMAND
A Statutory Demand (also known as a Stat Demand or a Stat D) is a formal document requesting payment of an outstanding debt within 21 days in accordance with the Insolvency Act 1986.
When used correctly, Statutory Demands and Formal Demands are very serious debt-collection instruments. I&L helps creditors recover overdue debts. We can make direct representation on behalf of debtors to seek the immediate withdrawal of a Statutory Demand. Call 020 7504 1300 now for free and confidential advice.
Debtors ignoring your invoices? Collect payment with I&L's sample Demand Letter